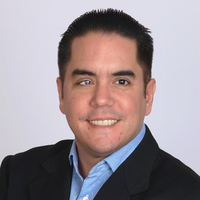 Mike Najm is using many years of experience in sales and marketing to help clients looking to buy or sell homes near Walt Disney World and Universal Studios and get the best property deals in such a competitive market which is happening in Central Florida Real Estate nowadays
Orlando, Florida – Home buyers and home sellers in Florida face a mountain of challenges trying to get a good deal. Either it is finding the perfect home, getting proper financing options, getting their offers accepted or attracting the most qualified buyer Mike Najm is there to help. That's why many people in the Greater Orlando/Central Florida Area prefer to work with Mikhael "Mike" Najm and his team. Living in Central Florida for more than 20 years and having many years of field experience in the industry, Mike Najm is the perfect person to work with when it comes to buying or selling a home.
Mike Najm and his team are now offering improved and professional real estate services, strategies and tools for Home Buyers and Sellers in the Greater Orlando/Central Florida area, including surrounding cities of Kissimmee, Davenport, Haines City, Celebration, Lake Nona, Winter Garden and the surrounding areas. These are highly valued properties that need the help of a local real estate expert to get the best deal. He works with clients to take full advantage of the current situation in the local real estate market conditions, to get the highest paying buyer and lowest selling seller for each house.
There are many fraud-type real estate agents out there taking advantage of home buyers and sellers, which can lead to an unfortunate ending and cost a lot of money and time to both buyers and sellers. Mike Najm and his team are the safest options for anyone looking for a home around the Greater Orlando/Central Florida Area. He is motivated, responsible, enthusiastic, polite, optimistic, communicative, and always listens to his clients' needs. Working with so many homeowners in his focus area has helped him develop a skillful and mutually beneficial relationship that he utilizes when getting a deal for his clients.
Trust and loyalty are two of the most important values for anyone in the real estate industry. Sellers and buyers looking to purchase or sell homes near Walt Disney World and Universal Studios trust Mike Najm, and they believe in him to deliver the best results that will put a smile on their faces. Mike Najm can be contacted by texting or calling his mobile phone, email, and on social media pages. Interested clients can also reach him by completing the contact form on his website.
For more information, please visit his website: https://mikenajm.daltonwade.com/.
Schedule a call today using this link: https://bit.ly/schedulemkcall
About Mikhael "Mike" Najm
Mikhael "Mike" Najm is a realtor with many years of experience always on the edge of technology and human relationships with new strategies and the latest tools. He specializes in providing professional real estate services for clients in the Greater Orlando/Central Florida Area. Using effective marketing, strategic buying and sales strategies, he always delivers and helps his clients get the best deals, whether they're selling a home or buying.
Media Contact
Company Name: Dalton Wade Real Estate Group
Contact Person: Mikhael
Email: Send Email
Phone: (321)443-4570
Country: United States
Website: https://mikenajm.daltonwade.com/