Kids and adults have a powerful tool they can use to create cards and other DIY projects for the Christmas holiday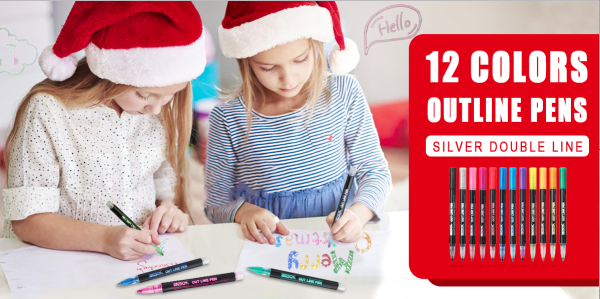 ZSCM, one of the most prolific manufacturers of pens globally, announces its marker pens for creative expressionists during special days. The product is available in 8 colors to 21 colors, making it easy for creative people to express themselves. The double-line metallic markers work best on hard paper and are available in gold or silver.
Everyone loves handmade and creative cards as gifts on their special day because it incites emotions. The ZSCM marker pens are the right tool for creating cards and gifting people with thoughtful and loving messages on birthdays, Halloween, Christmas holidays, anniversaries, etc. Having multiple marker colors that can produce intricate designs opens the door to creativity and allows authors to unleash their capabilities.
ZSCM marker pens are easy to use. Just open them, shake them, and they're ready for anything. Products from the company are also good for the environment and safe for kids and pets. So, have fun creating beautiful cards, DIY gift items, and decorations for that special person.
Children and adults can benefit from taking part in creative crafts for school or personal projects. It helps develop motor skills, increase eye coordination, enhance decision-making skills, and promote innovation. Allowing kids to engage in crafts using marker pens will help them connect with other kids and socialize better, which is good for their mental development. Adults can create DIY crafts to reduce stress, build self-esteem, and show their creations to friends, which is a good way to develop communication skills.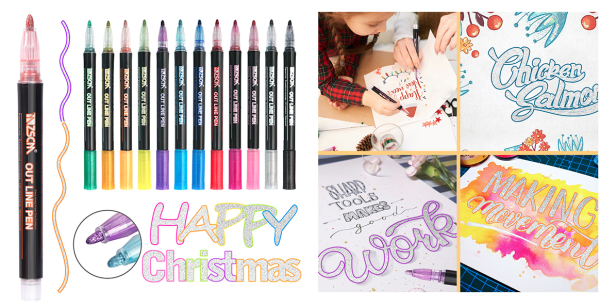 Content creators now have a powerful tool to create episodes of their crafts making and expand their viewership. They are free to come up with unique ideas, experiment with them, and educate their followers and fans on recreating them for their private projects. ZSCM marker pens are the new cool in making viral tutorial content, especially during the holiday season when people seek ideas to beautify their homes with decorations.
To purchase ZSCM marker pens, please visit here.
For more information, please visit http://www.zscmfuture.com/.
About ZSCM
ZSCM is a world-renown designer and manufacture of pens for educational and creative use. The company has more than 500 different markers, pens, highlighters, colored pencils, watercolor pens, etc. They produce more than 200,000 products each day, and their merchandise can be found in different parts of the world.
Media Contact
ZSCM
Email: support@zscmart.com
https://zscmfuture.com/collections/outline-pen/products/outline-marker-pens
Media Contact
Company Name: ZSCM
Contact Person: Media Relations
Email: Send Email
Address:499 33rd Ave Apt 303
City: San Francisco
State: CA 94121
Country: United States
Website: www.zscmfuture.com