SACRAMENTO, Calif. – November 30, 2021 – "Embracing Autism: One Father's Fight for His Wonder Boy" is the perfect example of a book on the uncertainties and challenges of a father with an autistic child. Written in the perspective of a loving father, who will help readers in understanding the true nature of autism, James E. Strode dives deep into his psyche, painting a picture of autism through his lens, and answering common questions with the voice of a stylistic storyteller.
Decoding the autism hints, Strode described the enigma of trying to understand the thought processes of his child and the bewildering behaviors that made this book necessary. It comprises heart-warming anecdotes, a slice of his family life that is true in spirit and details, and the unwavering spirit they all share that have shaped their relationship with his son, Jimmy.
Strode writes every detail of his experience with autism, his views, explaining the ways autism makes individuals unique. It gives a better comprehension into the mind of an autistic child and answers the tough questions that any parent of a child with autism has asked themselves while inspiring hope.
It is the author's personal journey into the world of autism, how he struggled immensely and seemed restless, and recognizing red-flag behaviors. His book shows a deep human approach filled with honesty and empathy that makes it hard to put down. It guarantees seeing autism from a different angle.
"Embracing Autism: One Father's Fight for His Wonder Boy" guarantees to assess autism from a variety of perspectives, giving a glimpse into the lives of other parents of children with autism, and the children themselves. Readers will also find helpful tips, as well as ideas for taking care of one's self as a parent throughout the stage of one's parenting adventure.
For more information about Strode, visit his website at https://jamesestrode.com.
"Embracing Autism: One Father's Fight for His Wonder Boy"
By James E. Strode
Kindle | $2.99 | 978-1-64753-838-5
Paperback | $7.99 | 978-1-64753-837-8
Available on URLink Print & Media, Amazon, Barnes & Noble and other online book retailers
About the Author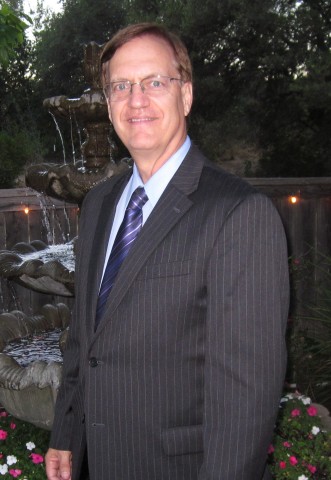 James E. Strode devoted his life to helping others. His working career spans six decades in the areas of education, religious ministry, social work, and entertainment as a mime clown. He has three biological children including Jimmy, his autistic son, who was born to him when he was 55 years old. He also has three other step children. For the past 16 years they all lived in a bi-cultural home, his wife Beatriz being from Mexico.
James passed away unexpectedly on August 15th, 2021. However, his legacy will live on forever through his family, his work, and through the countless lives he touched along the way.
Media Contact
Company Name: URLink Marketing | URLink Print and Media
Contact Person: Media Relations
Email: Send Email
Phone: 1-888-980-6523
Address:1603 Capitol Ave., Suite 310
City: Cheyenne
State: Wyoming 82001
Country: United States
Website: www.urlinkpublishing.com/