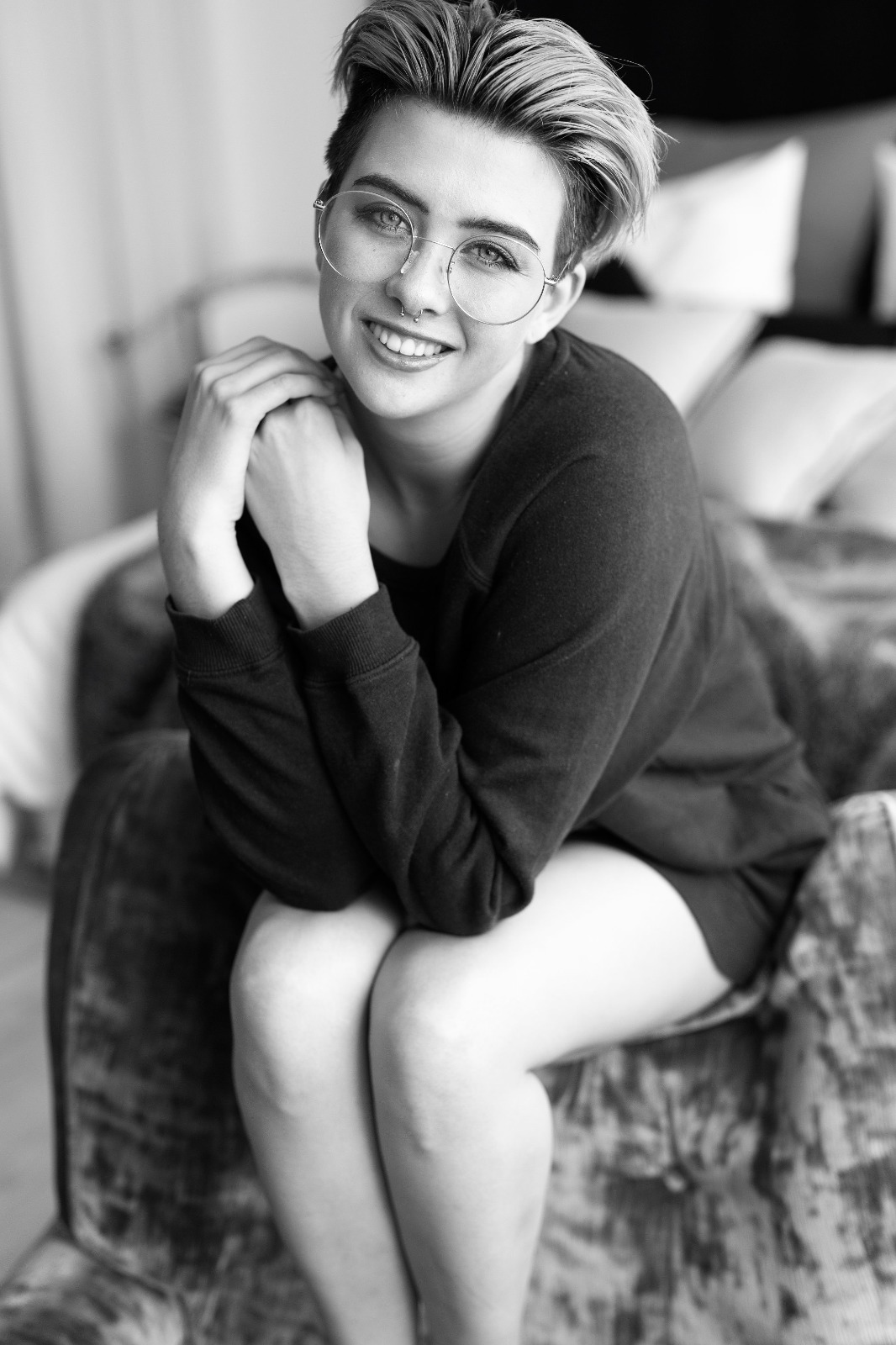 An Insta model from Germany, social media influencer and first time author, Kathy Peters has donned multiple hats and is loving it all. Kathyinframe (That's how she calls herself on the internet) is also an active member of the LGBTQ+ community, on the road to self-recovery from depression and a darker past. Her most important mission is to inspire other young women to continue to follow their heart, and be the best they can be.
Born in Langenfeld, Germany, Kathy Peters graduated from High School in 2018, having acquired a pro knowledge of literature. Despite a past full of abuse and tragedy, she was on a new adventure trip to re-make herself. On her course were countries like Spain, Bali and New Zealand. She lived in New Zealand for two years, where she acted in the feature film "Rocky road", the music video "Haters" and the music video "Reset me".
Kathy was to pursue her career in Sydney, Australia, when the coronavirus pandemic arose and she had to return to Germany in February 2021. On her official website, visitors can see Kathy in many moods, avatars and identities. She often works with photographers and videographers without expecting any payment in return, just so as to support them.
"I am just trying to find myself while creating the things I love the most. I want us all to heal the world with vulnerability and self-love, that's easier when we're happy," she says.
Her professional career kicked off in 2015 with a speaking role called 'Let's Talk' in a TV series on Channel Kika. She also did her first modeling gig for IHK Koblenz, Germany. Post this, she acted in various theater productions before leaving Germany in 2018 to direct her short film, 'Voices', in which she played four different roles.
Talking about her past, Kathy has a lot to say. She experienced her first trauma at the age of two. She found it hard to grow as a normal kid. The loss of her sister at this age was a serious blow to her and her family. Facing bullying as a teenager, sexual abuse and then living alone after not getting along with her parents any longer, Kathy ended up suicidal, depressed, and then labeled with BPD.
By 2019 she realized she had to look inward for her source of light. "If you're trying to make someone else your shelter, you will only stand in their shadow," she notes.
In 2019, Kathy played the lead Sam in an adaption of "The perks of being a wallflower" and managed to get extra and featured extra roles in "Power Rangers" and "Cold case". She also modeled on a Catwalk and hair show for the company Matrix and did several TFP collaborations to expand her acting and modeling portfolio.
"I still struggle, but at the same time, I feel so strongly empowered that I feel like after all nothing can ever stop me again. Today I am vibrating on higher frequencies. I am working in my dream job. I am creating my life by design. I am learning to love myself and fall in love with life," says Kathy, who now believes in the world and others.
Kathy's debut book is called 'Just Some Thoughts', whose larger themes are vulnerability, trauma, purpose and healing. On Patreon, she needs just 800 people to download her book to be able to self-publish. Fans can also head over to her Etsy store, where she sells LGBTQ+ merch that is affordable and environmentally friendly.
Media Contact
Company Name: Kathyinframe
Contact Person: Kathy Peters
Email: Send Email
Country: Germany
Website: www.kathyinframe.com