The African Achievers Awards is one of the most prestigious Africa and Africans-focused awards, which recognizes exceptional Africans for their contribution to the growth and development of Africa
Organizers of the annual African Achievers Awards have announced the schedule for this year's edition. The 11th edition of the awards ceremony will take place at the Kensington Palace, London, the United Kingdom, on December 10, 2021. There will be an International Colloquium on December 9, 2021, preceding the awards, to hold at University of Cambridge, Hosted by Lord Simon Woolley, Master of Homerton College, Cambridge University.
The theme for this year's International Summit and Awards ceremony at the African Achievers Awards 2021 is "Maximizing Diaspora Investments for Sustainable Development in Africa." On the choice of this year's theme, Dr. Tonye Rex idaminabo, Chief Executive Officer of the African Achievers Awards, stated that "There is a need to tap into African diaspora expertise and resources to accelerate the process of realizing impressive economic growth and sustainable social transformation in Africa. This year's summit and awards ceremony, therefore, provides a platform for industry leaders in Africa to converge, and discuss strategies and develop a blueprint on how to mobilize diaspora investment opportunities for Africa."
Created in 2010, the African Achievers Awards has become one of the most reputable awarding bodies on the African continent and unarguably the biggest annual gathering of influential African achievers. Over the years, the awards have honored and celebrated great African trailblazers whose works have had a meaningful impact on building Africa, including worthy African political leaders, exceptional young achievers, passionate and dedicated community builders, and captains of industries.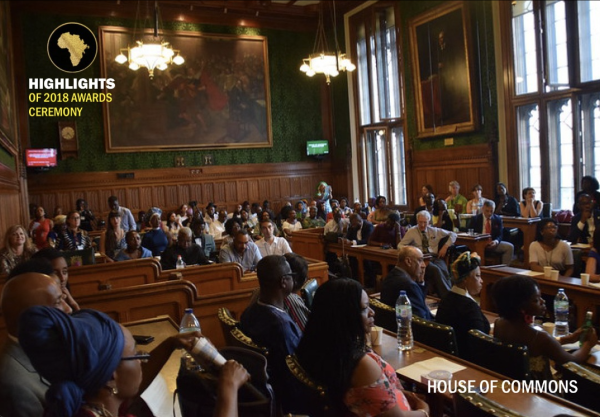 Some of the notable names who have been awardees at previous editions of the African Achievers Awards include Arch. Bishop Desmond Tutu; H.E Nkosazana Dlamini-Zuma, Former Chairperson the African Union; H.E. Jakaya Kikwete, former President of the Republic of Tanzania; Dr. Josephine Ojiambo, former Deputy Secretary-General of The Commonwealth; Dr. Margaret Blick Kigozi, former Executive Director, Ugandan Sports Authority – who currently works as a consultant at United Nations Industrial Development Organization (UNIDO); Late Rilwan Lukeman, former Secretary-General, OPEC; Divine Ndikhuluka, Former Chairperson, Zimbabwe Chamber of Commerce; Late Prof. Attah Mills, former President of the Republic of Ghana; Mo Abudu, CEO Ebony Life Television; Kofi Annan Foundation; Naseeb Abdul Juma Issack, popularly known by his stage name Diamond Platnumz; amongst many others.
For more information, please visit www.africanachieversawards.org or send an email to africanachieversawards@gmail.com or mkanteh@africanachieversawards.org.
Media Contact
Company Name: African Achievers Award
Contact Person: Morris Ibrahim Kanteh
Email: Send Email
Country: United Kingdom
Website: http://www.africanahieversawards.org/