The pandemic has changed our lives however earning an income doesn't have to be difficult if you sign up to be a freelancer on UJober.
If you can't find a job, use your skills to become a freelancer on UJober. This freelancing platform enables clients to hire freelancers for various projects. The freelancers can earn money by creating services based off their skills. Both the employer and freelancer can benefit from this arrangement. The first step in getting a project is to list your services on the UJobers freelance marketplace.
Once you have your skills ready, it is time to turn them into a service. You need to determine how your prospective client will benefit from your service. Try putting yourself in the shoes of your ideal client. What are their pain points? How can you solve those problems? Once you have an idea of what your potential client wants, you can turn it into a service.
If you're looking for a job, you can offer your expertise with different services. There are people on UJober who need help with a problem. These individuals can pay you to solve the problem. Once you have your service listed, you can focus on building your reputation and making more money. You can even work on a part-time basis and charge your own price. "UJober is great for individuals who are starting out and for those that have been freelancing for years," says CEO James Moore. "Covid brought the employment field to a standstill. Businesses and the way we worked were changed in a blink of an eye. UJober solves the problem of both job seekers and employers by allowing them to connect without ever having to interact face-to-face. This eliminates the spread of any viruses and allows both to thrive," stated Moore.
Video Link: https://www.youtube.com/embed/J7bPgWMdjPI
Once you have your services listed, the next step is to promote them. You will need to take your URL for your service and post it on social media sites like Facebook, LinkedIn, and others. UJober has promotion for its site but if you want to get the best out of the platform it's best to promote your service as well. This is the blueprint of those that are successful on the site.
If you're a freelancer, you can make money while using your skills. If you have a passion for a particular skill, you can use it as a way to earn an income. You can choose the type of work you do and charge whatever you're comfortable with. It's important to be aware of the market and the requirements of each job.
As a freelancer, you can choose to work on projects that require your skills. Some freelancers focus on website creation, while others are focused on technical writing. The aim is to make the most of the opportunities presented to you. Having a wide variety of skills will allow you to offer more services that will net you more money.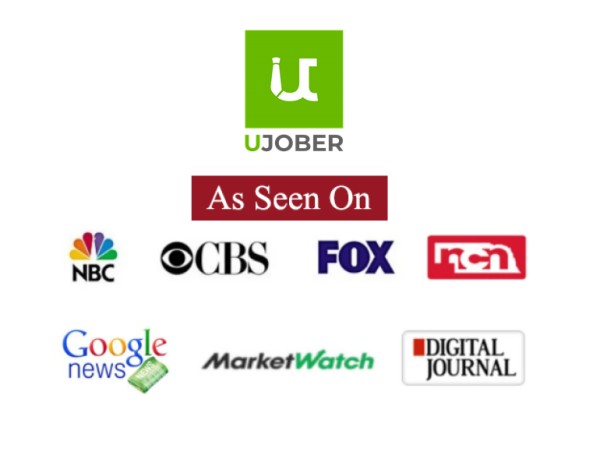 Freelancers are people who have a passion for their craft. They can use their skills to make money while they are working on other projects. Most freelancers are motivated to earn more money by growing their skills. "UJober was founded to give everyone a chance to be successful," stated Moore. "If no one else believes in your skills we do. We will help by promoting your services because we want to help you become successful. Other freelance marketplaces won't do this but we will. It's important that you believe in yourself as well and take initiative so you can achieve optimal success," says Moore.
In order to become a freelancer on UJober, you need to identify a niche for your skill(s). If you can't find a job, you can offer your skills as a freelancer on UJober. It's an ideal way to make money and earn a living especially during a pandemic. You don't have to be unemployed as long as you have a skill and access to the internet. Even those that are currently employed can freelance in their spare time. All it takes is the first step which is signing up for your account on UJober.
As a freelancer, you can earn extra cash by using your skills to create multiple services on UJober. The best freelancers work with platforms that generate revenue for them with helping to promote their services. It's better to be a freelancer on UJober than to be not working. It's better to utilize your skills while being compensated for them and building a good online reputation.
UJober is a freelance marketplace that connects buyers and sellers or in other words freelancers and businesses. The platform offers some unique features that aren't offered on other marketplaces and helps promote their freelancers. Anyone who has a talent should create a service and earn from it on UJober.
Media Contact
Company Name: UJober
Contact Person: James Moore
Email: Send Email
City: Chicago
State: IL
Country: United States
Website: www.ujober.com