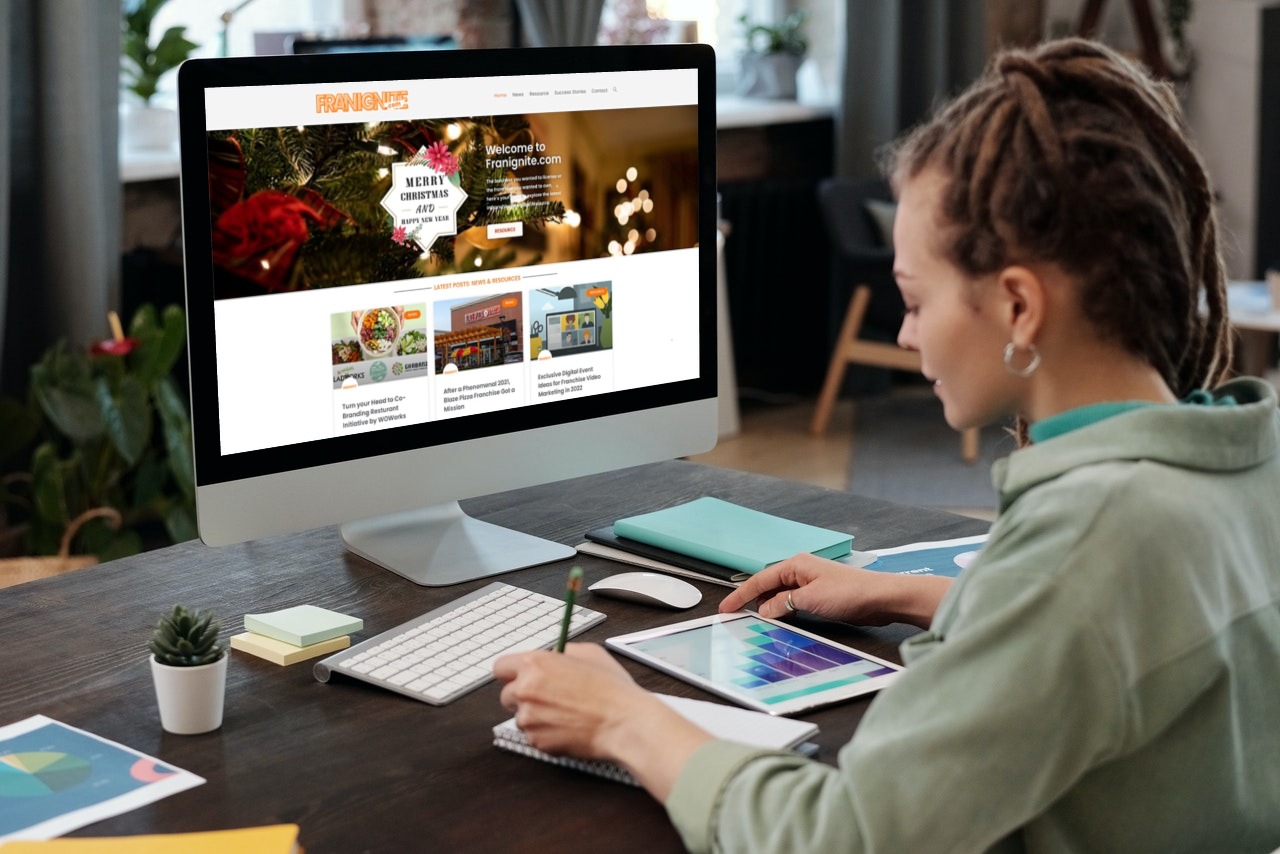 "Franchise enthusiasts can easily bookmark Franignite.com to stay on top of the latest news and events influencing the US franchise community."
To acknowledge this incredible growth and impact on the US economy, to help more franchise enthusiasts stay up-to-date with the developments in the US franchise sector, the franchise community has a brand new Franchise News & Resource website: Franignite.com
The franchise business is a fast and furious industry, and every participant in this industry is making news and inspiring a new generation of entrepreneurs.
To acknowledge this incredible growth and impact on the US economy, to help more franchise enthusiasts stay up-to-date with the developments in the US franchise sector, the franchise community has a brand new Franchise News & Resource website: Franignite.com.
For an upcoming franchise enthusiast to find information that will help them decide if they should become a franchise owner or consider the various aspects that determine success as a franchise owner, Franignite: Latest Franchise News and Resource aspires to be a great resource center.
Small businesses form the backbone of the US Economy. It is inspiring how relentlessly small business owners are endeavoring expansion through franchising opportunities both as owners and buyers. Here, the need for documenting these stories is palpable, and hence the Success Story category is an invitation to all franchise influencers and promoters.
Franignite.com is not an automated content publisher. Behind the scenes, there is a team of storytellers and researchers keen on analyzing and documenting the developments in the franchise space. Franchise enthusiasts can easily bookmark Franignite.com to stay on top of the latest news and events influencing the US franchise community.
Besides publishing news, resources, and compelling success stories of franchise founders, sellers, advocates, and promoters, Franignite.com is also open to the US franchise community to directly reach out, discussing publicity opportunities and press coverages for new business events and announcements.
Franignite.com welcomes direct queries from franchise enthusiasts if they require any particular franchise resource they can't find elsewhere. The publication will endeavor to add value to that specific knowledge gap. The website is already going strong with its Linkedin engagement and invites every franchisor and franchisee to become a part of this growing community!
Media Contact
Company Name: Franignite.com
Contact Person: Rochelle Adams
Email: Send Email
Country: United States
Website: www.franignite.com