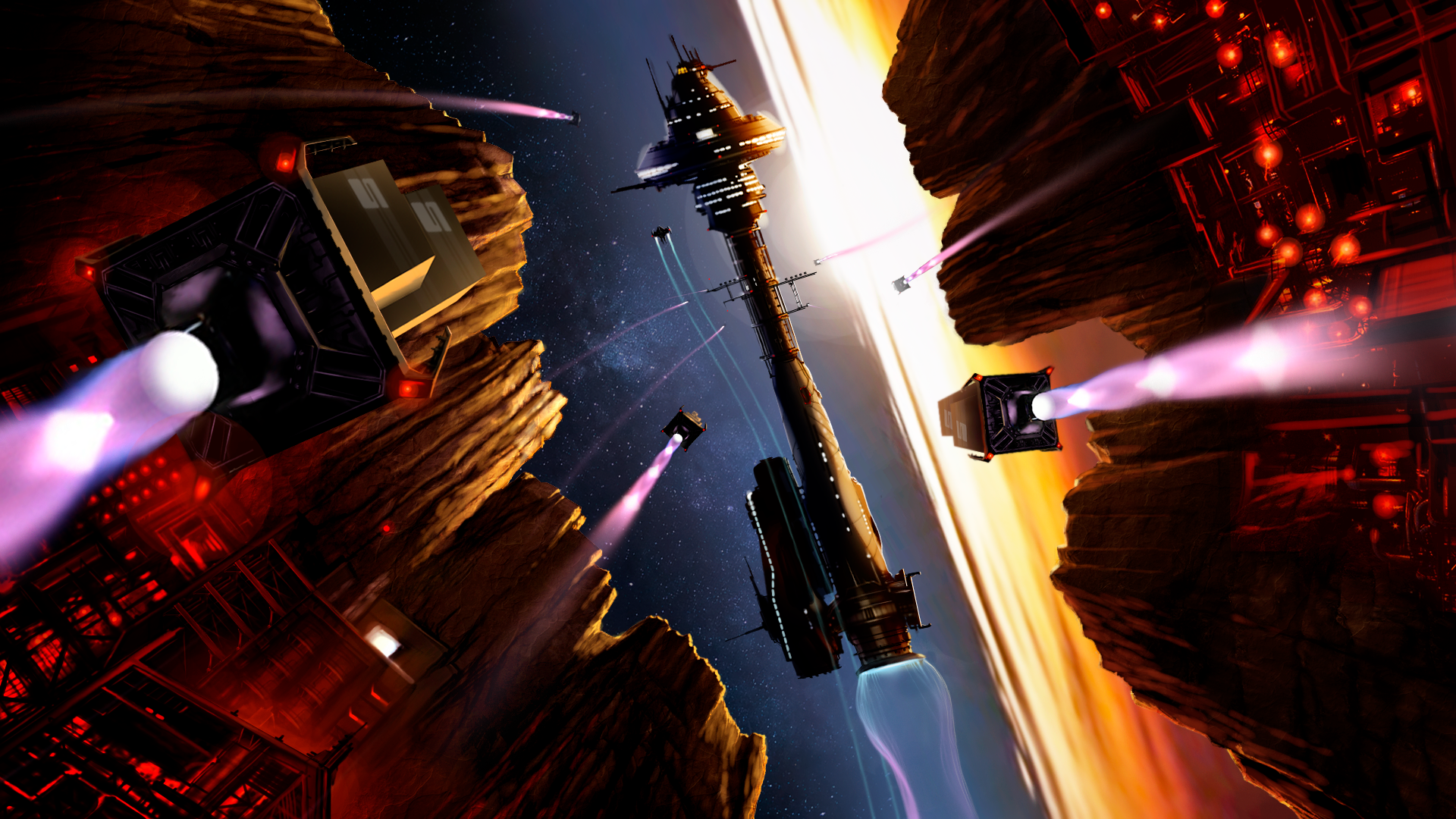 "In the SIDUS universe, Heroes have merged with technology and each race represents one of the major blockchains."
As technology advances and becomes more integrated into our daily lives, it's no wonder that non-fungible tokens (NFTs) are gaining in popularity and sales volume.
Indeed, the global NFT sales volume hit $10.7 billion in the third quarter of 2021, representing an eight-fold increase over the previous quarter. This level of attention is eye-catching and it has businesses and individuals all over the world sitting up and taking notice.
NFTs are digital pieces of data that are linked to a blockchain, which is the digital database that underpins cryptocurrencies like Bitcoin and Ethereum. Though unlike NFTs, the assets named are fungible, which means they can be replaced or swapped for an identical unit of currency, like trading a one dollar bill for another.
NFTs, on the other hand, are one-of-a-kind and not interchangeable, which implies that no two NFTs are the same.
SIDUS: BRACE FOR IMPACT
SIDUS NFT HEROES is the latest in play-to-earn (P2E), NFT and RPG gaming. It's objective to go head to head with top video games while establishing new standards in the blockchain gaming market.
SIDUS is a multiplayer RPG game that transports players to a universe that's populated by 12 races. In this universe, Heroes have merged with technology and each race represents one of the major blockchains.
Irreconcilable differences between the races and ongoing power struggles have led to an intergalactic conflict and ceaseless combat in the Battle Arena.
The Arena is the main component in SIDUS' battle operations. Players can fight alone or organize combat legions to compete against an opposing race or team.
SIDUS HEROES also addresses issues that are commonly found in the blockchain industry, such as low content quality and not enough engrossing stories to keep gamers interested.
Conventional NFT gaming practices, such as a DAO community and the NFTization of in-game objects, are adopted by the game.
SPLINTERLANDS: CARD GAME
Splinterlands is a simplistic, multiplayer, fantasy card game built on blockchain technology.
The game, in which thousands of players battle monsters daily for control of a war-torn world, allows users to play and trade various types of NFT-based cards.
Each card is personally owned, which means that even the game's developers cannot take them away from players and everyone has the same opportunity to purchase, sell and trade them, as they would any physical trading cards.
SIMILARITIES / DIFFERENCES
SIDUS and Splinterlands have some similarity in that they both employ play-to-earn and NFT features. The degree of chaos may not be the same, but there are certainly plenty of battles going on.
Splinterlands is just another card game, while SIDUS offers players a lot more, being an open-world, 3D, MMORPG. Exploding 3D bombs definitely have a lot more thud than flapping cards.
Thousands of card games already exist in the market but a game like SIDUS, with its depth of play, economics and political model, makes it a one-of-a-kind. Moving on, here's a quick look at other things they both have in common.
TRADING
Players can trade their items for other materials or they can sell them for cryptocurrency. The basic trading process in SIDUS and Splinterlands is nearly identical.
PLAYER VS. PLAYER
This is one of the most essential aspects of both games. Players fight one another to get to the top. Winning a PvP match involves a lot of rewards, such as increased experience, better gear and it places the player higher up the rankings. Both games share a lot of similarity in this respect.
NFT
Both SIDUS and Splinterlands use NFTs to allow players to own the game assets they acquire. Players can trade or sell their NFTs in order to keep the money flowing.
ACTION
The rapid pace of fantasy battles in Splinterlands is fast and furious, though SIDUS packs a more realistic and explosive punch, while being chock full of sci-fi mayhem.
Media Contact
Company Name: Micky Pty Ltd
Contact Person: Jaja Agpalo
Email: Send Email
Country: Australia
Website: www.medium.com/glimpsenft/social-media-blockchain-a-match-made-in-heaven-53e1027ed8ee