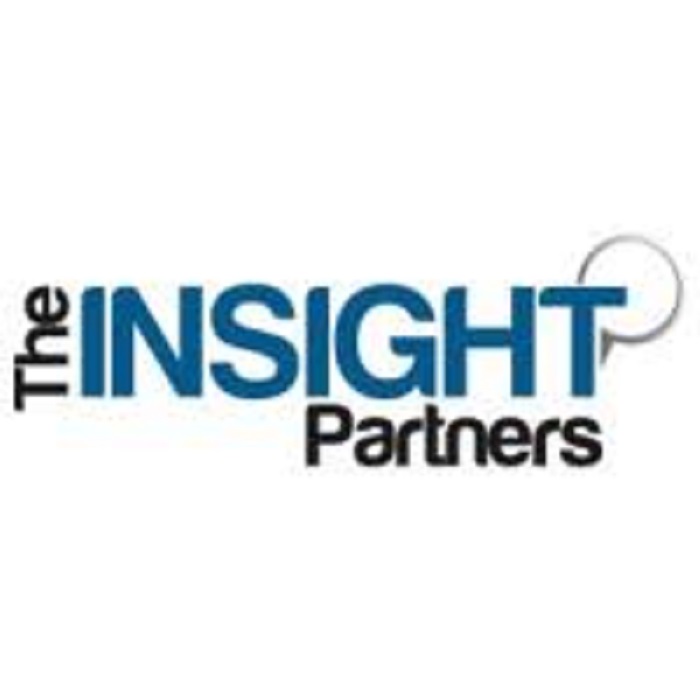 The Hemostats in healthcare market was valued at US$ 2,206.00 million in 2019 and it is projected to reach US$ 3,557.41 million by 2027; it is expected to grow at a CAGR of 6.3% from 2020 to 2027.
According to The Insight Partners market research study titled 'Hemostats Market – Global Analysis and Forecasts by Product, and End User', the global hemostats market is expected to reach US$ 3,557.41 Mn in 2027 from US$ 2,206.00 Mn in 2019. The market is estimated to grow with a CAGR of 6.3% from 2020-2027. The report highlights the trends prevalent in the global hemostats market and the factors driving the market along with those that act as deterrents to its growth.
Hemostats play a basic and fundamental role during surgical procedures as it enables superior blood loss management. The products are has intraoperative and postoperative applications. Hemostats can be used for oozing venous type bleeds, diffusion of raw surface bleeding, bone bleeding, and needle-hole bleeding. The growth of the Hemostats in healthcare market is attributed to the rising prevalence of chronic diseases, which are leading to increasing number of surgical procedures, number of strategic initiatives taken by governments, and growing number of hospitals. However, the growth of the market is expected to be restrained by lack of product awareness in emerging nations and lack of lucrative reimbursements.
Download sample [PDF] Copy of Hemostats Market at: https://www.theinsightpartners.com/sample/TIPHE100001419/
Some of the prominent players operating in hemostats market are, Johnson & Johnson Services, Inc. (Ethicon LLC), BD, Baxter, B. Braun Melsungen Ag, Pfizer, Inc., GELITA MEDICAL, Integra Lifesciences Holdings Corporation, Z-Medica, LLC, Biom'up, and Teleflex Incorporated. The market players are focused towards acquisitions with industry players in order to sustain their position in the market. For instance, in December 2017, BD completed acquisition of C.R. Bard with an aim to expand clinical products portfolio and customer base.
The hemostats market by product is segmented into thrombin based hemostats, combination hemostats, oxidized regenerated cellulose based hemostats, gelatin based hemostats, and collagen based hemostats. In 2019, the thrombin based hemostats segment held a largest market share of the hemostats market. This segment is also expected to dominate the market in 2027. The large share of thrombin based hemostats can be attributed to various advantages offered by these hemostats, deep market penetration and variety of products offered by multiple players to suit diverse medical application. On the other hand, the combination hemostats segment is anticipated to witness the highest growth rate during the forecast period. Certain factors such as effectiveness of the hemostats in lesser time and better efficient blood clotting are expected to drive the segment growth.
Factors such as increase in the number of surgical procedures and an increasing incidences of sports injuries are expected to upsurge the market growth. In addition, growth in the global healthcare market is likely to have a positive impact on the growth of the market in the coming years.
The COVID-19 crisis has overburdened public health systems in many countries and highlighted the strong need for sustainable investment in health systems. As the COVID-19 pandemic progresses, the healthcare industry is expected to see a drop in growth. The life sciences segment thrives due to increased demand for invitro diagnostic products and rising research and development activities worldwide. However, the medical technologies and imaging segment is witnessing drop in sales due to a smaller number of surgeries being carried out and delayed or prolonged equipment procurement.
Download the Latest COVID-19 Analysis on Hemostats Market Growth Research Report at: https://www.theinsightpartners.com/covid-analysis-sample/TIPHE100001419
Growing Applications of Hemostats in Healthcare to Drive Hemostats in Healthcare Market Growth
The increasing number of surgical procedures have also increased the use of hemostats. Increase in number of surgeries such as orthopedic surgeries for the replacements of knee & hip help to upsurge the market growth. The surgeries are done for the amputations of the limbs due to the injuries and damages caused by various diseases or road accidents. For instance, as per the U.S. Agency for Healthcare Research and Quality, approximately 600,000 knee replacement surgeries are performed per year in the United States.
The rising geriatric population can be a significant factor in increasing the number of surgical procedures. The knee replacement surgeries are being performed in the geriatric population for their deteriorating joints. As per the report, 'Aging in the United States' published by Population Reference Bureau's revealed that the growing population (people 65 and older) are likely to reshape the scenario for the older population in America. The rise in conditions such as rheumatoid arthritis (RA), ankylosing spondylitis (AS), and osteoporosis in elderly age are driving the number of surgeries. For instance, as per the report published in 2018 of Healthline Media, rheumatoid arthritis (RA) affects 41 in every 100,000 people per year, and near round 1.3 million Americans have rheumatoid arthritis. Similarly, according to the International Osteoporosis Foundation (2018), osteoporosis is estimated to affect 200 million women across the world, among which near around one-tenth of women are above the age of 60, one-fifth of women aged more than 70, two-fifths of women aged above 80 and two-thirds of women aged more than 90. Thus, owing to the above mentioned factors, the market for hemostats is anticipated to grow in the forecast period.
Order a Copy of Hemostats Market Shares, Strategies and Forecasts 2021-2027 Research Report at: https://www.theinsightpartners.com/buy/TIPHE100001419/
About Us:
The Insight Partners is a one stop industry research provider of actionable intelligence. We help our clients in getting solutions to their research requirements through our syndicated and consulting research services. We specialize in industries such as Semiconductor and Electronics, Aerospace and Defense, Automotive and Transportation, Biotechnology, Healthcare IT, Manufacturing and Construction, Medical Device, Technology, Media and Telecommunications, Chemicals and Materials.
More Research: https://mwcreators.com/author/theinsightpartners/
Media Contact
Company Name: The Insight Partners
Contact Person: Sameer Joshi
Email: Send Email
Phone: +1-646-491-9876
City: Pune
State: Maharashtra
Country: India
Website: https://www.theinsightpartners.com/pr/hemostats-market