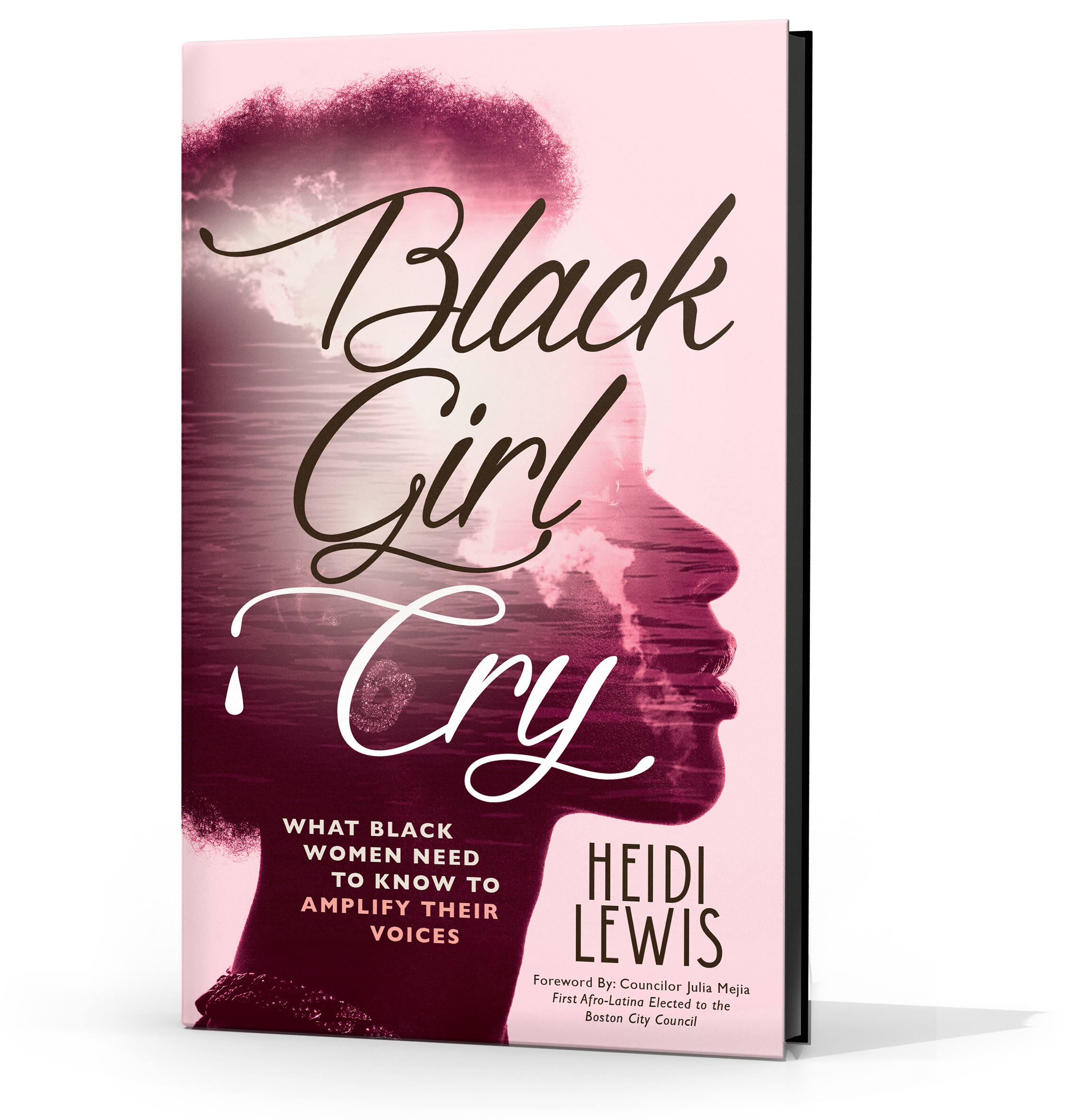 All too often, women – especially women of color – are given signals to stay in the shadows, to not draw attention to themselves, or to hide who they are and where they come from. To advise exactly the opposite, Heidi Lewis and seven other storytellers have released Black Girl Cry: What Black Women Need to Know to Amplify Their Voices.
BOSTON, MA – December 10, 2021 – In Black Girl Cry bestselling author Heidi Lewis and seven other women share with great courage and vulnerability the trauma and obstacles that they have faced as Black women and how they leaned into these experiences to discover, create, and reveal to the world their authentic selves. Through this poignant anthology, women of color will be comforted, inspired, and compelled to find their own sense of worth and dignity rather than measure themselves by impossible standards that do not account for their fullest and truest selves.
"You don't need to hide in plain sight. The fact that you made it into the room says you're enough. But just being in the room isn't enough. How you show up is what's important. Show up in all your brilliance. You were built differently. How you show up in this moment will determine your next," says Lewis.
The topics covered in Black Girl Cry will inspire women of color to no longer play a game with rules they didn't make up. Instead, this collection of stories is the playbook that will incite readers to take bold actions, find their magic, reclaim their power, and dare to be great as they continue pushing through concrete ceilings to dismantle the hurdles in their way and create a path for the next generation to thrive.
Black Girl Cry invites readers to be a part of a powerful sisterhood that wants nothing more than to see them win."Be brave, be fierce, be great. Step into the purpose predestined for you."
Heidi Lewis is an ordained elder, a prophetic minister, an internationally acclaimed speaker, and an award-winning and bestselling author. She is the author of Can I Rest A While? and a co-author in Soulful Prayers Volumes 1 and 2 and Soulful Affirmations. She has her Master of Business Administration in Organizational Leadership from Norwich University and a Bachelor of Science in Management from Boston University. Heidi lives in Boston, Massachusetts.
Published by Publish Your Gift®, Black Girl Cry: What Black Women Need to Know to Amplify Their Voices is now available for purchase.
Media Contact
Company Name: Purposely Created Publishing Group
Contact Person: Shani McIlwain
Email: Send Email
Phone: (888) 949-6228
Country: United States
Website: www.publishyourgift.com