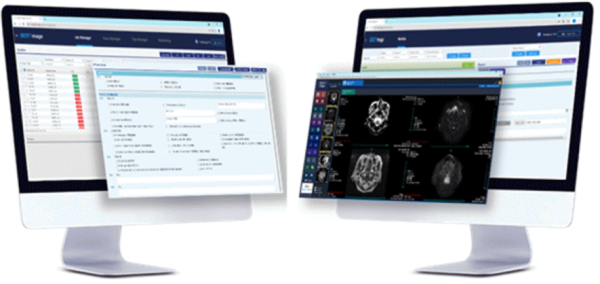 IRM, a company that provides user-tailored clinic data management for better healthcare, reveals a new multi-center medical image research platform: BEST Image.
BEST Image started attempts to overcome the lack of a multi-center research platform that enables systematic research on medical images. Therefore, radiologists or researchers who work in hospitals, medical R&D centers, or modality companies now use BEST Image as medical image research or quality assessment between imaging equipment platforms.
BEST Image has two key features: systematic integration and multi-dimensional medical image research.
The multi-center research platform characterizes in building medical Big Data. Because of the BEST Image designed to be cloud-based, research data from each institution no matter where is conveniently uploaded over the network. Without any plug-in installation or file download, the stored dataset is looked up and managed through a web browser.
As well as creating an environment for data integration, BEST Image has strong security considering that it is special data handling medical information. By passing more than 40 profiles in 2021 at the IHE Connectathon proves that the platform complies with the security and privacy standards presented by the IHE IT infrastructure.

Viewer(Left) and eCRF(Right) on BEST Image
In addition to building big data for research, you can utilize it using BEST Image. BEST Image can conduct systematic image research, including the combined structure of DICOM Viewer and eCRF which are respectively used for imaging reading and clinical trials. With a customized form used as eCRF and Report, it can quantify medical information and image evaluation results. Also, It supports multidimensional results collection by assigning multiple reviewers in the same study.
We are in contract with a pioneer company in AI technology for medical image analysis to study the effectiveness of AI used by radiologists at five high-end medical institutions. Meanwhile, Medical images and clinical data by diseases from several hospitals in South Korea have been stored and integrated into the BEST Image database. Over 50 institutions are currently using BEST Image to manage over 100,000 research cases. IRM is continuously upgrading and sophisticating BEST Image to add and enable various features for users to better assess and analyze images.
Media Contact
Company Name: IRM Inc.
Contact Person: Media Relations
Email: Send Email
Phone: FAX: +82-70-8230-6693, TEL: +82-70-8230-6691
Country: Korea
Website: www.irmhealthcare.com