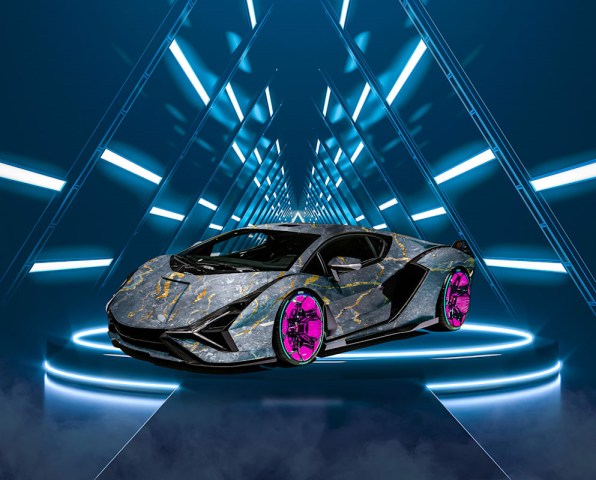 Non-Fungibility has redefined the value of digital assets in a decentralized way. NFT project launches are happening now and then and of those hundreds of projects, it becomes a lot easier to spot the one that matches your interest. Just like Cryptokitties are owned by the ones who love to adopt and breed cats, the ones who love to ride Lambo will love this rare collection of NFT based on XRPL. Lambo stands a sign of success for all and spans multiple markets, winning popularity among Apes for 2 years.
LamboX is expanding its ecosystem with various projects in the crypto space. Ape Club Store is a store incubated by Lambo where users can buy the items by paying through XRP. What I love about LamboX Apes is their AR application. Though it is in the initial stage and will be released in stages of which Metaverse will be the final, it is great. Out of curiosity, I happened to check their AR Lambo of the initial stage, they have got a really good team I can tell. The project is using a different approach than the crowded way as it approaches the Metaverse through the expansion of AR application.
$LXA is the native token of the LamboX Apes ecosystem and will be used as fuel across it. Each $LXA represents one NFT. Buying $LXA offers many perks including offering an opportunity to test VR beta Application to the holders. The tokenomics of $LXA is well planned and rewards the community and encourages the investors to HODL their token. LamboX Apes' Road Map comes from a team of veterans who have a foresighted approach to grow organically and discourage whale activities. LamboX Apes is a rich Ecosystem and a promising project which is worth investing in for those Apes who love to ride Lambos and for the crypto enthusiasts who find value in such a promising project.
You can learn how to buy the $LXA from here.
Remember, the maximum profit is for those who get their hands on $LXA earlier.
Media Contact
Company Name: LamboXApes.art
Contact Person: Brian Cantu
Email: Send Email
Phone: 281-616-7897
Country: United States
Website: Lamboxapes.art