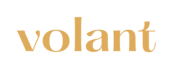 Leading aromatherapy brand, Volant Sweden, announces the launch of new products and deals as the end-of-the-year shopping season begins
Volant Sweden has grown over the years to become the go-to source for aromatherapy products for customers across Sweden, offering premium quality 100% organic essential oils and carefully crafted diffusers to families. In a related development, the company is staying true to their commitment of helping as many people as possible in the different parts of Sweden to enjoy the immense benefits of aromatherapy with the recent addition of new products to their inventory.
The century-long art of aromatherapy has transcended international borders to become a globally accepted culture as more people seek the calming and health benefits of the practice. Over the years, brands, including retailers and manufacturers, have emerged to meet the growing and diverse needs of customers. Unfortunately, getting the right products can be a daunting task, with many of the available ones either exorbitantly priced or failing to deliver as claimed. The case is not particularly different in Sweden, with the likes of Volantaroma.se practically changing this narrative with their range of top-notch diffusers and oils.
Volant has a team aromatherapy enthusiasts poised with delivering the best possible experience to as many homes as possible by providing them with essential oils gotten from some of the best locations in the world. The aromatherapy brand also has different types of handmade diffusers created with the best of craftsmanship to offer a unique blend of functionality and style while staying within the ambits of minimalism.
For more information about Volant Sweden and the plethora of aromatherapy products from the brand, visit – https://volantaroma.se/ as well as several social media platforms.
Media Contact
Company Name: Volant Sweden
Contact Person: Stian Skjelbred
Email: Send Email
Country: Sweden
Website: https://volantaroma.se/