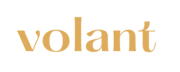 Leading providers of aromatherapy supplies, Volant, announce the addition of new products to their illustrious inventory for customers across Denmark
This might just be the best Yuletide season in a long time for the people of Denmark, as Volant updates their inventory to include new products across different categories. The move is particularly timely as people look for ways of appreciating their loved ones through unique gift ideas after a long year while also helping them to stay healthy and happy in a soothing environment.
Aromatherapy has been around for centuries, with millions of people across the globe seeking its benefits to calm their nerves and refresh their environment. The increase in the demand for aromatherapy products has practically exploded in recent times due to the benefits of the practice, with the market growing to become a multi-billion-dollar industry. The team at Volant.dk has however set the pace in the market across the Scandinavians, offering products that help customers to enjoy every second spent in the home.
The products offered by Volant Denmark cut across different categories, all made from the finest ingredients while delivering the best of both worlds to customers, with a unique combination of quality and relative affordability. The diffusers from the brand are all handmade, providing fantastic craftsmanship to customers with essential oils that offer breathtaking scents that help relax the nerves and get the body and mind into a calm state.
Volant has become increasingly popular as the one-stop shop for everything aromatherapy for the people of Denmark, thanks to their user-friendly online platform and comprehensive inventory to meet the needs of shoppers.
For more information about Volant Denmark and how to join the amazing family leveraging aromatherapy to make the world a better place, visit – https://volant.dk/.
Media Contact
Company Name: Volant Denmark
Contact Person: Stian Skjelbred
Email: Send Email
Country: Denmark
Website: https://volant.dk/