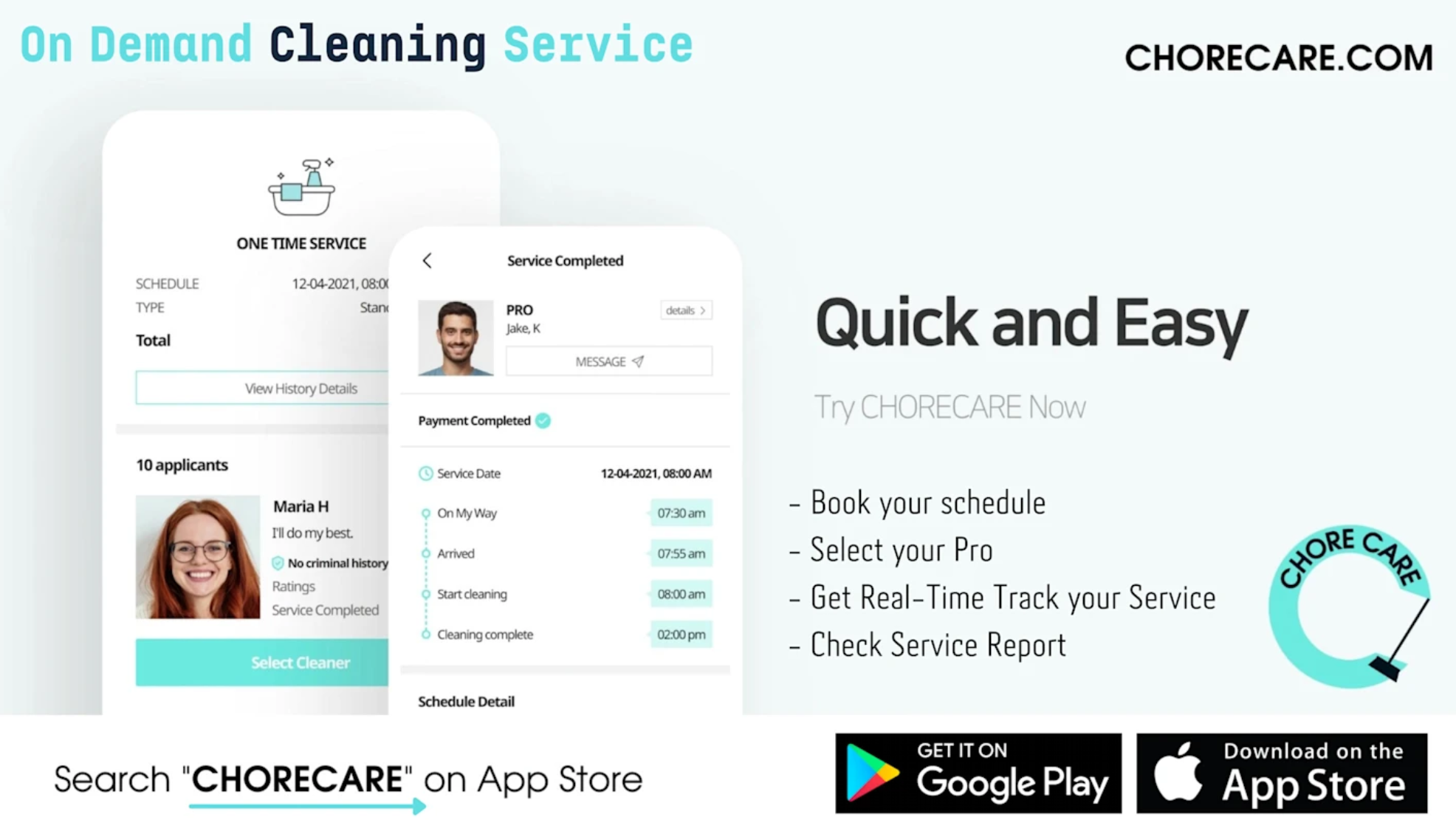 Texas-based cleaning platform, Chore Care, expands their service delivery to include more projects amidst plans to extend to more regions
Chore Care is fast becoming a sought-after provider of cleaning solutions to clients across Texas and the company is not looking to slow down any time soon, with the addition of new house cleaning jobs to serve more customers across the state. In a related development, the company has announced plans to expand their services to other parts of the United States soon.
The popular saying that "cleanliness is next to godliness" reiterates the importance of keeping the surroundings clean and tidy. However, house cleaning can sometimes be a daunting task, especially without the requisite skills or right tools. Unfortunately, hiring cleaning service providers can be expensive, with some even failing to deliver as claimed. Therefore, Chore Care is looking to change this narrative by leveraging technology to bridge the gap between service providers and their customers.
Chore Care has a user-friendly mobile app that lists cleaning service jobs while connecting the two ends of the transaction seamlessly. The company offers house cleaning, office cleaning, and Airbnb cleaning complete and partial professional cleaning services.
The approach adopted by Chore Care especially for service providers is particularly unique, giving them the flexibility and convenience to schedules, tasks, and time, while also keeping all the tips. Chore Care ensures that clients also get the best of both worlds by giving them access to cleaning experts that have passed through criminal and background checks.
The categories of services offered by Chore Care include onetime cleaning, recurring cleaning, move-out cleaning, before/after party cleaning, light cleaning, and standard cleaning.
The Chore Care app is currently available on Google Play and the App Store.
For more information about Chore Care and the solutions offered, visit – https://chorecare.com/
Media Contact
Company Name: ChoreCare
Contact Person: CEO / Co-Founder, Yijo Yim
Email: Send Email
City: Plano
State: Texas
Country: United States
Website: https://chorecare.com