World's first Shiatsu-inspired massage pillow relieves cervical soreness and fatigue and promotes a healthier sleep experience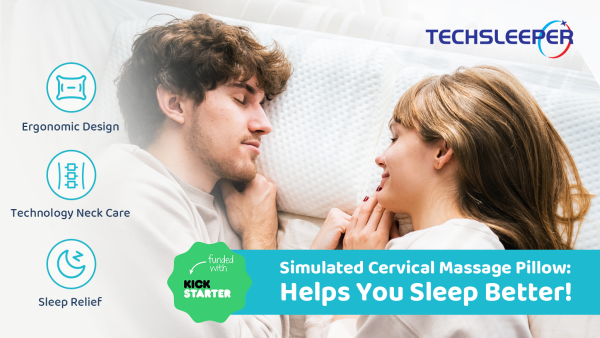 The Simulated Shiatsu Massage Pillow, a massage pillow that integrates 352 carefully designed and integrated pins focusing on the 352 acupoints targeted by Shiatsu therapists, has been launched on Kickstarter.
We sleep a third of our lifetime and sleeping well is essential to our health, but conventional pillows don't really help us to sleep well. The Simulated Shiatsu Massage Pillow intends to solve that by offering a unique pillow ergonomically designed to conform to the physiological curvature of the human cervical spine, helping to prevent and improve cervical spine problems. This pillow relieves head, neck, and shoulder strain, keeps your spine in an anatomically correct position, and promotes a healthy and relaxed sleeping experience.
Specifically, the pillow's patented design simulates a Shiatsu massage by featuring 352 carefully integrated pins that feel like fingers massaging these acupoints. As a result of placing the head and shoulder on a pillow with these characteristics, neuralgia will be relieved, and the channels and collaterals will be dredged. This unique pillow will alleviate dizziness, headache, tinnitus, numbness of upper limbs, neck muscle soreness, blurred vision, insomnia, memory loss, and other symptoms typically caused by head and neck muscle fatigue.
The Simulated Shiatsu Massage Pillow features a special pillowcase made of a woven fabric containing recycled fiber and linen ingredients that promotes overall perfect breathability. The pillow features strong moisture and sweat absorption, perfect deodorization, heat conduction, and air permeability, with enhanced breathability that reduces mites and bacteria breeding chances. It is also designed to have its core adjusting the pillow's height based on the weight of the user's head and neck, never losing its shape and ergonomic ability to keep the head, neck, and shoulders correctly positioned.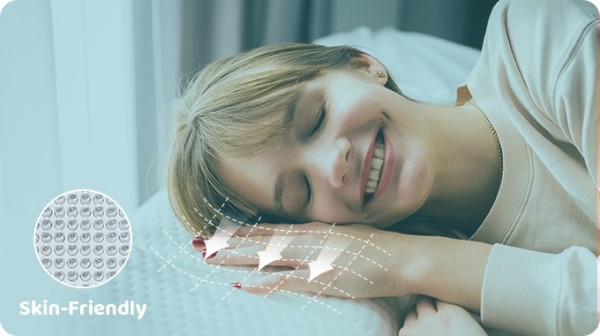 The Simulated Shiatsu Massage Pillow campaign on Kickstarter is seeking to raise $5,000 to fund the large-scale production of the pillow. Backers who support the campaign gain early and discounted access to the product.
About Our Company
At Guangdong Rong Zhi Jian Sleeping Technology Co., Ltd., we strive to keep developing pillows (functional, cervical, and massage pillows), mattresses, saddles, and back cushions that integrate technology to offer a sleep support system to improve spine health.
For more information, please visit our campaign, and here is the preview link: https://www.kickstarter.com/projects/1596735368/techsleeper-cervical-massage-pillow-sleep-relief?ref=e0zu86
Media Contact
Company Name: Guangdong Rong Zhi Jian Sleeping Technology Co., Ltd.
Email: Send Email
Phone: +86 13925456103
Country: China
Website: https://www.kickstarter.com/projects/1596735368/techsleeper-cervical-massage-pillow-sleep-relief?ref=e0zu86