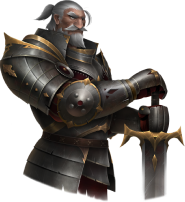 Gamesta, the Artificial Intelligence (AI) powered guild, enables investors to connect and empower thousands of play-to-earn gamers from all over the world.
Gamesta will enter the Game-Fi stage, using proprietary AI tech in new projects. The guild will invest its resources in in-game assets (NFTs), game development, community building, staking, and Venture Capital (VC).
After a successful private round raise of US$7 million, Gamesta will hold a Token Launch Auction (TLA) on CopperLaunch.com from 16 Dec. to 19 Dec. 2021.
Q Spencer Tarring, CEO of Gamesta, is driving business accomplishments and experience so that Gamesta quickly becomes a key player in the crypto industry.
Gamesta believes in the long-term success of the projects they incubate:
https://twitter.com/gamestaguild/status/1470935488299102209?s=20
As a leading guild in the GameFi space, Gamesta is proud to have an outstanding team of professionals willing to help the project grow to realize its full potential.
Gamesta Team – Overview
Spencer Tarring // CEO.
Founder of VMG & DopeWarz, Spencer comes with a wealth of experience in both startups & crypto, having exited 5+ businesses in a 20 year career of entrepreneurship. He also is an internationally renowned DJ and runs a successful youtube channel called Crypto Money Life. A regular guest on Bitboys ATB show, he is well connected within the crypto & influencer community.
Aleksandar Loncar // Head of AI
Aleksandar is a machine learning engineer, a passionate mathematician, and an algorithm engineer with strong analytical and problem-solving skills. He started as a software engineer and, over the years, found himself in the data science field, especially in deep learning and AI.
Sanjay Jadhav // CTO.
Sanajay is a serial techpreneur with 20+ years' experience in building scalable disruptive products $MMM honing in on Blockchain, AI, AR & Big Data. He is passionate about solving real world problems with a customer- centric approach and excels in developing & leading high performance, collaborative and distributed multicultural teams. He is an avid M&A strategist and crypto trader/investor.
Meet the rest of the Gamesta team and learn more about how you can contribute to the project.
Gamesta's network has expanded to secure some important partnerships and strategic investors across the blockchain industry. The guild's presence will solidify in the most relevant projects of the GameFi ecosystem.
Media Contact
Company Name: Micky Pty Ltd
Contact Person: Jaja Agpalo
Email: Send Email
Country: Australia
Website: www.micky.com.au/gamesta-buy-tokens-win-a-tesla/