With Armis K9s phone ringing off the hook, CEO Ethan Chertkov speaks on how there is a prominent trend in growing K9 security. They have provided detection services where they have detection K9s search for explosives, firearms and narcotics.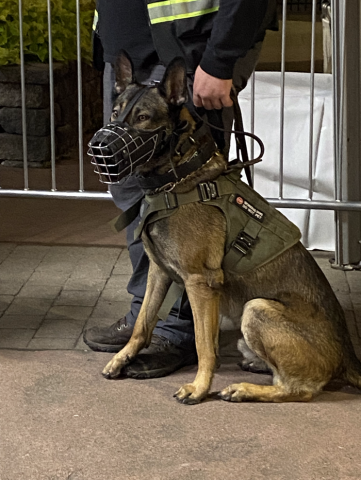 This has quickly been adopted by education departments for the traditional metal detectors as dogs are much faster and more effective. But their main bread and butter is their protection, patrol, and guard dogs.
These extremely keen creatures are implemented into Hospitals as they are the number one location for workplace violence. With the addition to a location such as a hospital we see a decrease of perpetrators, robberies, and an overall safer environment for their employees. Just the deterrent factor of a K9 alone makes potential aggressors think twice.
With such abilities it is no question that private airports would not integrate an Armis K9 patrol team. With vast borders it is very unprotected, making it a very easy target. Not to say traditional security teams aren't effective, but a K9 is 3 times faster than any human, they can smell up to 750,000 times better than a person, which means they can smell an intruder from a distance away. And the addition of a K9 team will allow the dog to be a safety net between the security team and the individual that is either a perpetrator or aggressor.
With such an exclusive service, clients around the united states take advantage of a K9s ability to protect themselves and their multiple estates. Bringing in an Armis K9 guard and patrol team has never made these high net worth individuals feel safer.
On such a large property access points are an issue, which the K9 teams cover. But not to forget the fact that high net worth individuals are subject to being targeted for their wealth and worldly belongings.
The goal that the team at Armis K9 is to project is to "expect the unexpected" and use K9s to keep environments and people safe. Protection and detection dogs are being hired by the minute and are a growing security pre-measurement.
For more information:
https://www.instagram.com/armisk9/?hl=en
Media Contact
Company Name: Armis K9
Contact Person: Media Relations
Email: Send Email
Phone: 609-375-8740
Country: United States
Website: https://armisk9.com/