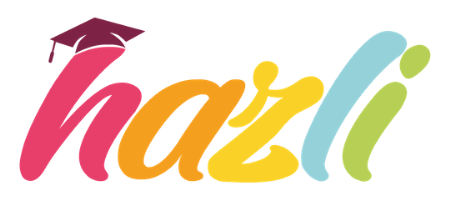 Fit for children of different ages, weights and heights
Hazli, a children's brand is offering a safe, stable, and fun time with its new top-rated tree swing. The Unique Saucer Tree Swing is one of Hazli's products for kids' outdoor playtime that offers the most value. The patented design comes with four side handles for stability and a comfortable head pillow for proper head positioning if kids sleep on the swing. Considered a perfect addition to any backyard, the tree swing for kids is easy to attach to any swing set, tree, or other playground equipment.
Over the years, Hazli has helped countless parents give their children the best indoor and outside time with each of its unique products. The brand is renowned for its top quality as parents have commended this mostly about them. Whether indoor or outdoor, Hazli is dedicated to ensuring that children enjoy real activities and develop social skills as opposed to virtual ones.
With the Hazli Saucer Swing, kids can achieve just that. It is a great product for kids' development and also a fun gift. Parents do not have to worry about kids' safety as the swing is made with a steel frame to ensure that it holds good enough weight. It is also designed with soft foam padding for a safe landing. With a top layer of high-quality 900D oxford material and strong nylon ropes, the outdoor swing can withstand rain as well as strong UV rays.
When parents order the kids tree swing, they get everything they need to install it in the package. The Swing is simple to assemble and can be set up in a very short time. The package comes with a key wrench, 2 carabines, 2 additional straps designed to hang the tree swings for kids on higher tree branches, and the setup instructions. The height of the outdoor tree swing can also be adjusted to preference to accommodate kids of different heights.
For utmost product satisfaction, Hazli offers a 6 Month No Questions Asked Money Back Guarantee. Parents can therefore rest assured that they are getting top quality.
Hazli is dedicated to making life easier for everyone and hopes to assist parents to cater to their children's needs. Kids will enjoy nature, independence, friendship, and learn about the vital things we need to value more with all Hazli items, which are only shipped to the United States.
For more information, visit the website: https://hazlicollection.com/
Media Contact
Company Name: Quantum Growth Processing
Contact Person: Luiza Editoiu
Email: Send Email
City: Bucharest
Country: Romania
Website: www.hazlicollection.com