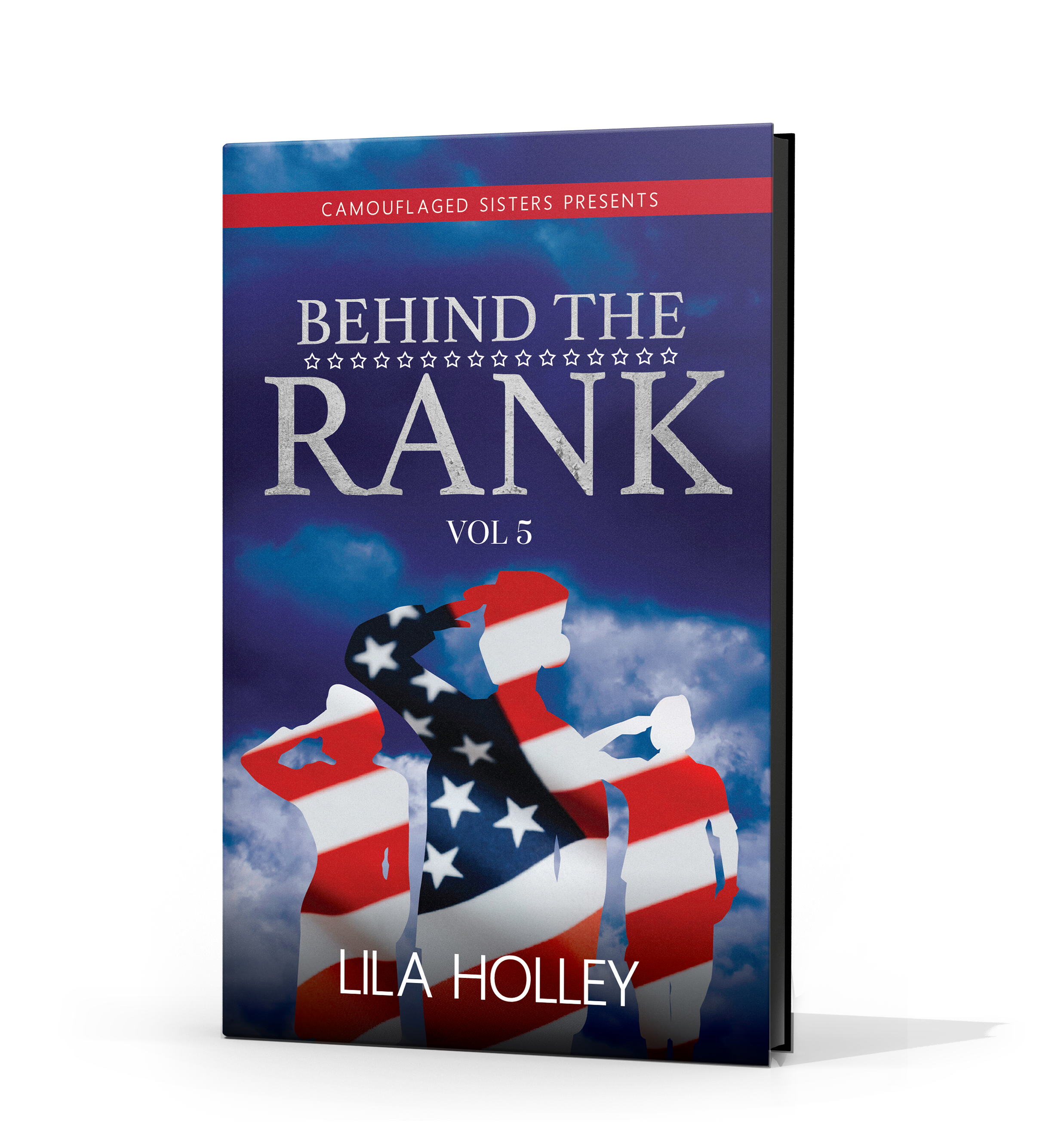 There are approximately 1.6 million female Veterans in the United States, and their stories are not often pretty, as they still have to survive life and career challenges such as single parenthood, domestic violence, divorce and bad marriages, toxic leadership, death, and PTSD, to name a few. To give a truly transparent account of military life and the types of women who serve, Lila Holley has released Behind the Rank, Volume 5.
KILLEEN, TX – December 21, 2021 – In Behind the Rank, Volume 5, bestselling author and visionary Lila Holley is back with fourteen coauthors to share deeply personal stories from women currently serving in the military, women Veterans who have transitioned from the military, a military spouse, a mother of two Veterans, and a family member serving as caregiver to her Veteran father. This array of women, some of them first-time Camouflaged Sisters coauthors, are courageous Veterans who love their military branch and the women they have become because of their service.
"This series became a release for these women; it allowed them to freely express themselves. And the only reason they were able to do that is because we created a safe space for them to share – a space where they felt heard, respected, and protected," says Holley.
The subjects covered in Behind the Rank, Volume 5 are vulnerable and beautiful tales of reality intended to create a stunning array of what it means to serve in the military, to create a life for oneself after military service has ended, to support a Service Member, to release your children to serve in the military, and to care for a parent who has dedicated their life to the military. The pages of this narrative hold stories of love — for service, self, and others — survival, and choices.
Behind the Rank, Volume 5 allows readers to know what it means to serve, survive, overcome, and thrive.
"Know that these stories are special because they are our true-life stories. It has taken an incredible amount of courage for these women to be this transparent, honest, open, and vulnerable."
Lila Holley is the visionary and founder of Camouflaged Sisters, LLC and uses multiple media platforms, programs, and live/virtual events to share the incredible stories of military women worldwide. Her award-winning, bestselling book series has been featured in The Huffington Post, Forbes, CBS affiliate news channel, and other media outlets.
Published by Publish Your Gift®, Behind the Rank, Volume 5 is now available for purchase at www.camouflagedsisters.org.
Media Contact
Company Name: Purposely Created Publishing Group
Contact Person: Shani McIlwain
Email: Send Email
Phone: (888) 949-6228
Country: United States
Website: www.publishyourgift.com