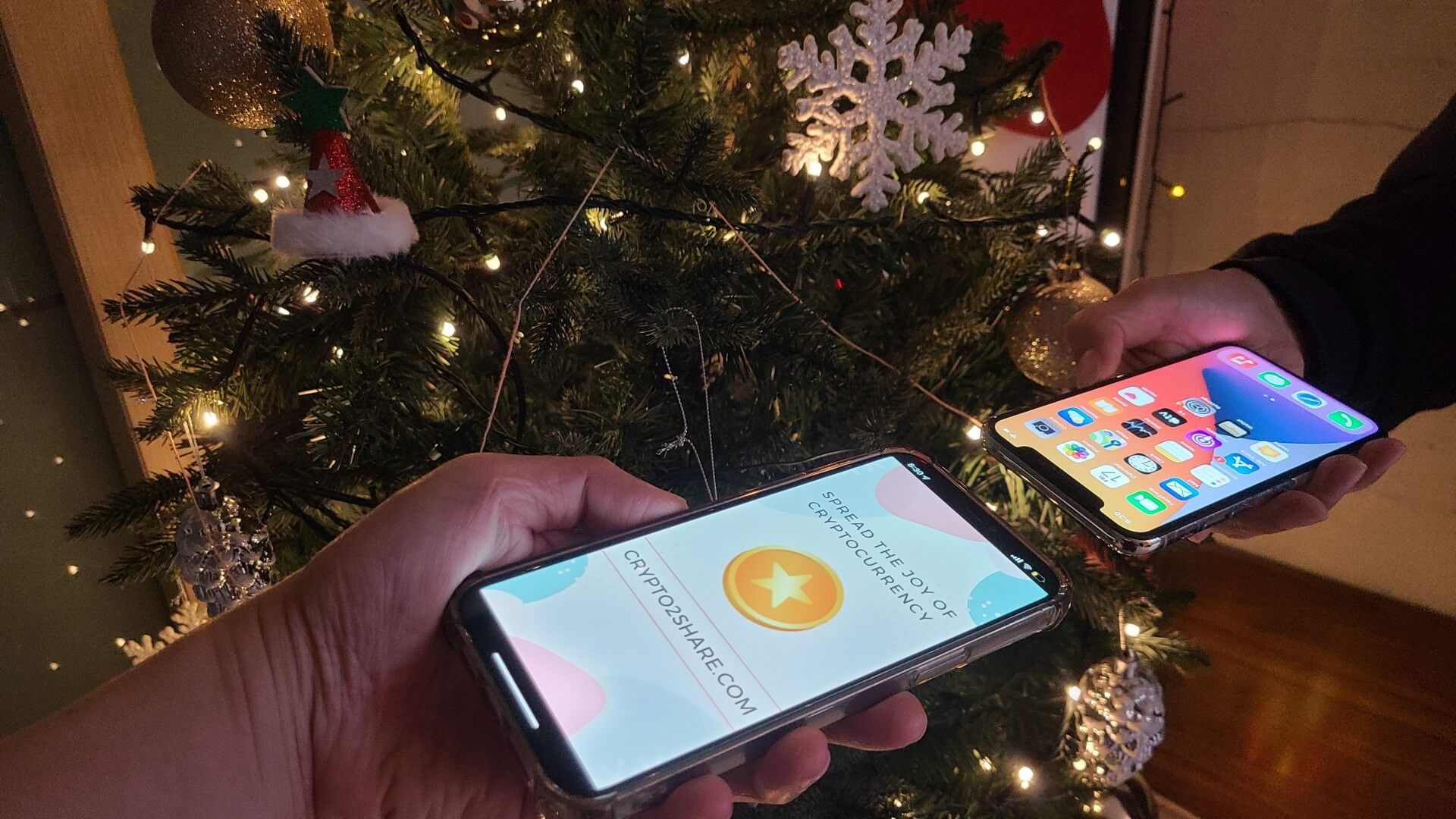 Answering the wish of 65% Americans who wish to receive cryptocurrency as Christmas gifts.
According to a recent survey by MagnifyMoney, about 65% of Americans have cryptocurrency on their Christmas wish list this year, where 77% of millennials want it more than any other generation.
Crypto2Share wishes to answer their prayers by launching a brand new website that allows cryptocurrency owners to send cryptos as holiday gifts, especially to those who have yet to own any cryptocurrency.
It supports over 570 types of cryptocurrencies namely the popular ones like Bitcoin, Ethereum, Dogecoin, Litecoin, Ripple, Dash, Stellar, and even Tether.
This free online service requires no registration and does not require the recipient to own any cryptocurrency wallet prior to receiving the crypto gift. A new secure digital wallet will be generated which lets the sender deliver the coins to the wallet prior to sending. The system will subsequently deliver the wallet containing the crypto to the receiver via secure email.
The email message shall contain sufficient information to educate the recipient on how to use their new wallet and learn about cryptocurrency. It also includes links to simple video tutorials.
No data is stored on the site throughout the gifting process which means no wallet addresses, private keys, or even email addresses with its content are ever saved in the server. This claim can be verified by auditing the source codes available on GitHub.
Crypto2Share main purpose is to spread the adoption of cryptocurrency as a new means of digital payment, although some crypto holders (also known as HODLers) see this digital currency as an investment instrument.
Media Contact
Company Name: Crypto2Share
Contact Person: Wendy Welsh
Email: Send Email
Phone: +821042414127
City: Seoul
Country: South Korea
Website: https://crypto2share.com