Brenda Howell, owner of Healing Hands Body Therapy, the top medical massage practice in Fayetteville NC, announces the opening in January 2022, of her new massage therapy school, the Institute for Massage and Bodywork Therapy.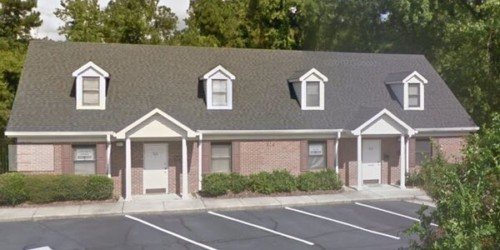 When Brenda Howell achieved her massage therapy license, she had pursued it to help her military husband who, like many soldiers, had been through rigorous physical training for most of his career. As Brenda notes, "Jumping out of planes, running obstacle courses and everyday physical training at Fort Bragg, resulted in a bunch of injuries, and I thought massage would help him heal."
The traditional massage for which she trained, did afford her husband-patient some pain relief, but instinctively, Brenda felt there should be more and began researching some advanced and specific techniques. She found medical massage. As she puts it, "Going further than the traditional modalities where applicable, accelerated my husband's healing and I knew I had found my niche. Now I could really reach out to the many soldiers just like him to help them relieve their pain and hopefully enable faster healing."
Brenda has specialized in that mode of massage ever since first opening her practice. However, she also recognized that as word spread about medical massage, she was getting booked up for weeks, yet wanted to see more people. She needed help, so she branched out, hiring and working with therapists who were well-versed in sports massage, post-op lymphatic massage, relaxation massage and more, applying her medical massage perspective to those modalities. For almost seven years now, Brenda and her diverse staff have operated a successful massage therapy practice.
Over the last several years, Brenda became acutely aware of the lack of therapists in the job market, not just locally, but throughout the country. Establishments were hiring, yet there were no therapists to be found. Even though Fayetteville boasted 2 massage schools, neither offered any training in the medical aspects of the field. That's when Brenda said, "I'm going to change that! I'll create a program that focuses on the sciences that surround massage therapy. That way graduates will be equipped to pursue any aspect of massage therapy they desire, including medical." Since IMBT began its application process, four different massage schools in NC have shut down, including one in Fayetteville.
Those who have experienced pain relief through Brenda's work are not surprised by the new venture. Several patients acknowledged that Brenda is driven to help as many people as possible. Furthermore, opening a school that embodied traditional and medical massage in an area where new therapists would move all around the country is a natural extension of her mission.
Now that idea is becoming a reality. She has the building, accreditation, curriculum and instructors. The Institute is accepting applications now for the first class, which will be offered in January of 2022.
In as little as thirty weeks at the massage school, students will learn the skills and knowledge needed to achieve a career as a massage therapist. The training comes from instructors who are practicing therapists with current real-world experience. This team will help students succeed in the classroom as well as launch a career. As a level up, supervised clinicals will allow students to provide hands-on training with paying customers in order to further develop classroom skills. Part-time and full-time programs are available to accommodate modern busy schedules.
Brenda knows that a career in massage therapy offers many benefits for both civilians and the military. With the quality training received from the IMBT, graduates will be able to make a real difference in people's lives physically and emotionally. They will have the flexibility of creating a work schedule that suits their needs. It will be a portable skill that is in demand in just about every city across the United States. So, if they decide to relocate, their career goes right along with them. This is a very valuable benefit for a military spouse as they are assigned to many different duty stations across the globe.
Registration for the first class is ongoing and applications can be filled out online at the website of the Institute for Massage and Bodywork Therapy. There is also an option to schedule a call from there as well.
For additional information, and to contact the school please visit the website or email at admin@imbtnc.com
Location Info:
Institute for Massage and Bodywork Therapy
806 Stamper Rd Ste 202, Fayetteville, NC 28303, Fayetteville, NC 28303
(910) 920-9477
Media Contact
Company Name: Matheson Marketing & Media
Contact Person: Ginger Ryan
Email: Send Email
Phone: (910) 484-7946
Country: United States
Website: http://www.faybest.com