RoadLINX has released an update regarding the company's position on truck transportation via train. Amid an era where there is lesser viability in transporting cars via railways due to the dwindling capacity of several existing trains, the freight transportation company is taking a position regarding this alternative means to road transport. Another reason is linked to fact that shippers now find truck freight a more go-to option; hence, the less need for shipping by rail.
Truck freight offers advantages. For one thing, the path from the loading point to the pickup location has been fine-tuned with fewer to no stops. When compared to railways, unloading freight from cars is faster. Many trucks run several routes all the time, making it easier to find one at any moment and minimising shipment time. Rail freight, on the other hand, necessitates waiting for a train to pass through a defined route at particular times of day, which can be time-consuming.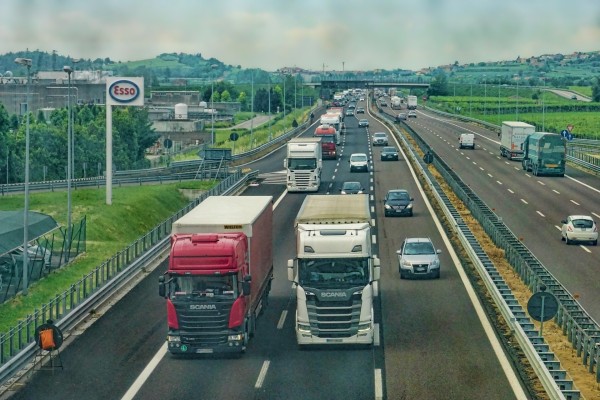 Transporting cars through rail lines is subject to stringent regulations, which raises cargo prices. These expenses are exacerbated by the possibility of transhipments. Another important consideration is the manner of rail freight. The enclosed method, which entails putting the truck into a shipping container attached to the railway, is generally safer, more secure, and more expensive than the open-air mode. With the open-air shipment type, the truck is directly latched to the flatbed railway carriage, exposing it to weather elements. This option is relatively cheap.
Shippers that opt for rail freight can take advantage of the low-cost rates, especially when shipping across short distances. Rail transportation also allows for the shipment of several trucks at once, reducing CO2 emissions. According to the company's spokesman, "RoadLINX is committed to exploring all transportation options to best serve the needs of our customers. We believe that truck transportation via train offers certain advantages and we are exploring ways to make this mode of transportation more viable for our customers."
The cost of shipping a truck by rail is typically based on the weight of the cargo, the distance of the journey, and the type of rail service used. For example, while truck freight can cost up to $2.50 per mile or more to transport goods, rail freight can cost as little as 10 cents per mile for short distances. Besides, there is not much high fuel demand when shipping a truck by rail. In addition, shippers can share spaces within the freight train containers, further reducing the cost of shipment.
Trucks that are destined to be part of an intermodal rail shipment can be pre-positioned at a terminal or freight rail yard and loaded directly onto the freight train. Undoubtedly, the trucking industry will continue to be the main mode of transportation for most goods in the foreseeable future. However, as the rail industry looks to attract new business and revive waning demand, it is important to recognise the benefits that truck transportation via train can offer customers.
About RoadLINX
RoadLINX is a North American freight shipping and logistics company. The company has been in operation since 2010, with its office situated at Rowntree Dairy Road, Woodbridge, Ontario. LTL shipping, truckload, warehousing and cross-docking, tradeshow shipping, dry van freight, reefer freight, flatbed trailer, and expedited shipping are among the services offered by RoadLINX. A free quote is available upon request to help shippers understand the options and costs associated with rail services.
Media Contact
Company Name: Roadlinx Inc.
Contact Person: Ilan Kilimnik
Email: Send Email
Phone: 905-760-1141
Address:6201 Highway 7 West, Unit #2
City: Vaughan
State: Ontario
Country: Canada
Website: https://www.roadlinx.com/