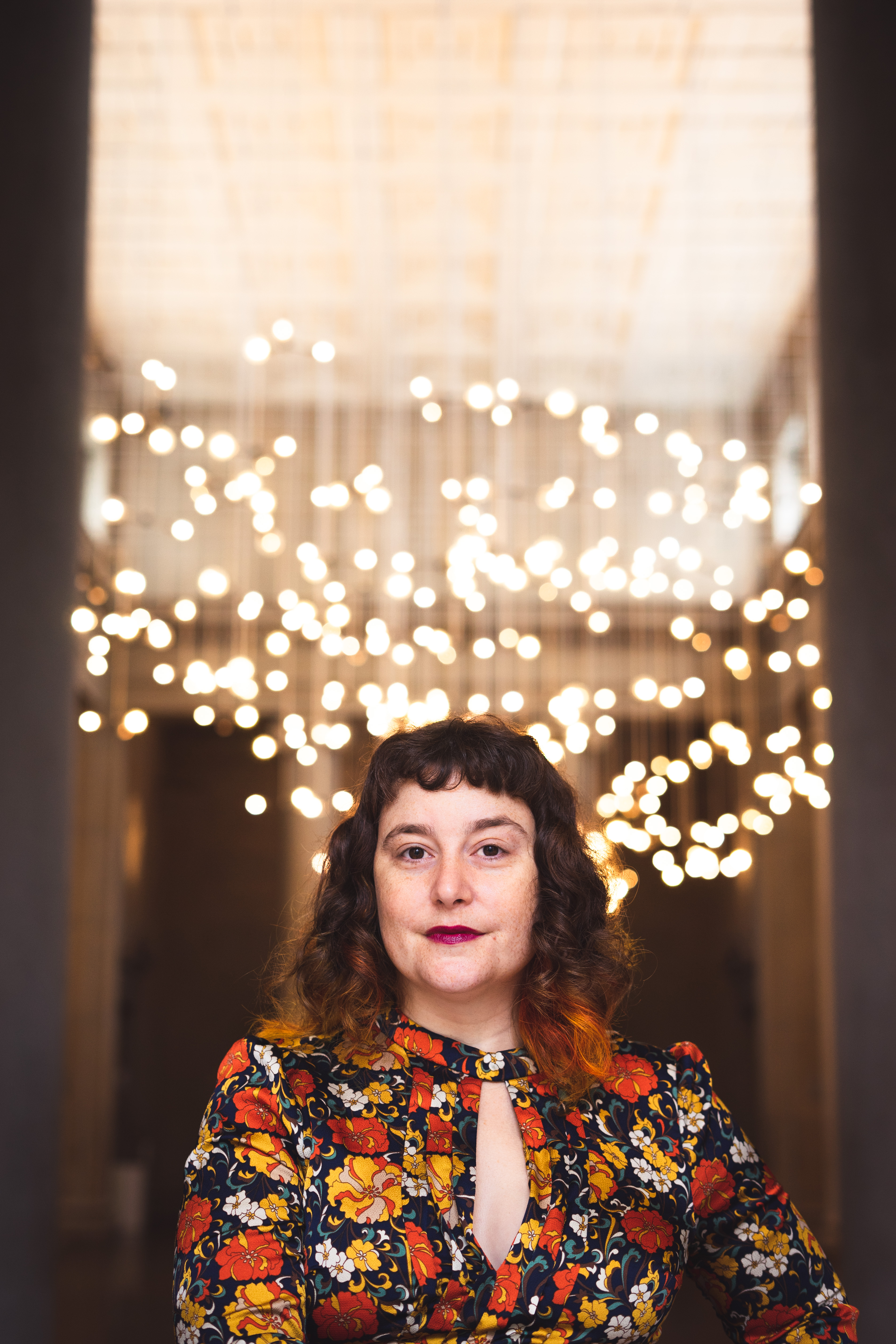 "Sarah Magida, Firefly Life Coaching, Life Coach for Artists (Photography Credit: Natalie Sparaccio)"
Rediscover the Confidence and Freedom Needed to Build Your Art Career
BALTIMORE CITY, MD – It's easy to underestimate just how much support the artist needs. Particularly during a pandemic, artists spend thousands of hours creating in isolation. Issues like self-doubt and imposter syndrome are known to cripple artists and their productivity. Even events or trauma experienced early in life can haunt artists for years, hindering their ability to create confidently and freely. What's more, for those who depend on their art for their livelihood, schedules and deadlines produce stress that further limits what they are able to create. As a life coach for artists, Sarah Magida is helping people break free from all of these things that prevent them from creating their best art and selling more of it.
Despite what many artists are told, there is no one way to create. All artists are wired differently, and within each person lies a process that allows them to find productivity, success, and fulfillment. At Firefly Life Coaching, Sarah's mission is to help each of her clients identify that process, find what makes them unique, and show them how to get back in flow with their own minds and bodies.
A talented and successful artist in her own right, Sarah holds a Bachelor of Fine Arts from The Maryland Institute College of Art and a Master of Arts from The University of Baltimore. Now also a trained life coach and Reiki master practitioner, Sarah is constantly learning and adding new skills to her arsenal. One of the three branches of her Creative Confidence Academy is the MASTERMIND program, a four-month course designed for those who are struggling to experience creative freedom or make traction in their arts career.
Over the course of the program, Sarah equips artists with the tools needed to shed doubts and fears, stomp out limiting beliefs, create more freely—and most importantly—enjoy the process of making art again. With a focus on helping artists connect with their inner child, Sarah helps her clients rediscover their love and passion for art. Through this online program, artists from all over the world receive weekly pre-recorded modules that are loaded with helpful lessons and exercises, as well as a one-hour live group coaching session each week.
"Yes, I do also teach what I call the hardcore business skills, but I also dive into your energetic connection with your art or flow state. Guiding you to surrender to your process. Knowing and understanding what works for you regardless of what others tell you and with the accountability to that process from me, your coach, will let you grow leaps and bounds as artists."
For more information about Sarah and Firefly Life Coaching, visit her website. To enroll in Sarah's four-month MASTERMIND Program, book a discovery call today. Enrollment closes at the end of January 2022.
Media Contact
Company Name: Firefly Life Coaching
Contact Person: Sarah Magida
Email: Send Email
City: Baltimore City
State: Maryland
Country: United States
Website: https://www.firefly-lifecoaching.com/