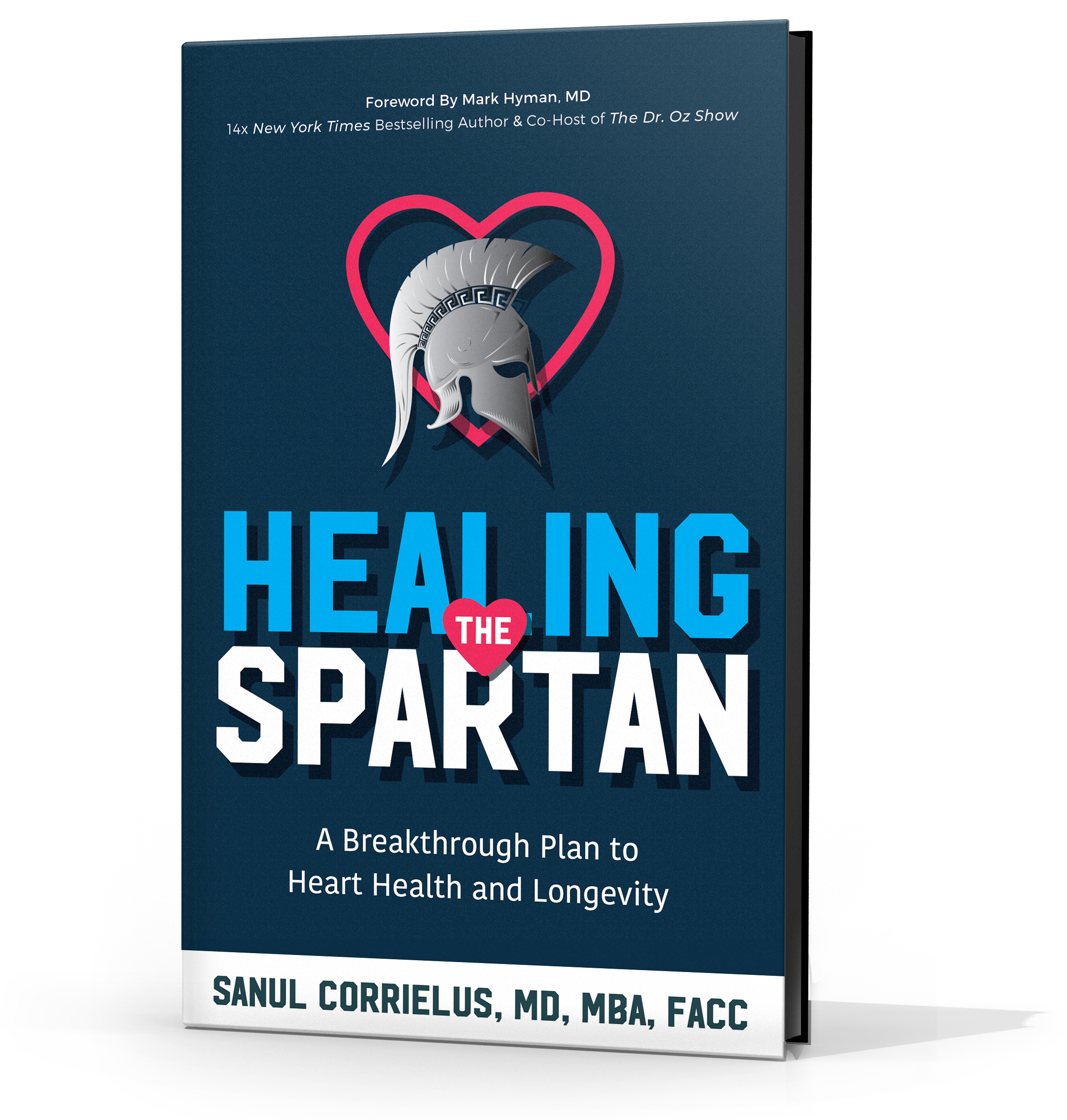 High achievers, especially those who work long hours to climb to the top of their field, often find themselves neglecting their health while telling themselves that they feel fine, or that they don't have time to exercise, or that they'll change to a healthier diet when they're older. To aid those wanting to get serious about their health, Sanul Corrielus, MD, MBA, FACC has released Healing the Spartan: A Breakthrough Plan to Heart Health and Longevity.
PHILADELPHIA, PA – January 17, 2022 – In Healing the Spartan, bestselling author and cardiologist Dr. Sanul educates readers on their cardiovascular fitness. To fight against a disease that has taken too great a toll, Dr. Sanul provides insight on how to defend yourself. Through this informative guide, readers will gain the knowledge needed to avoid a heart disease, or even worse, a heart attack.
"My life's journey has been leading me to be a soldier in the battle against heart disease. I see my father in all my patients who are busy climbing the mountain of worldly success. He, like many of you, quite literally did not have time to dedicate to protecting his own health. The more people I can reach with my message… the more lives I can save on this battlefield," says Dr. Sanul.
The topics covered in Healing the Spartan are intended to give readers the tools to fight for their heart health. Written in language that is easy to grasp and put into practice, Dr. Sanul sheds light on heart disease, its causes, its treatments, and its prevention. With a focus on mind/body/spirit balance and integrated care, this book will compel readers to develop new habits that will help them overcome the poor diet, lack of exercise, and toxic stress from long hours of work that can create the perfect ground for heart disease.
Healing the Spartan is the source of inspiration readers need to keep moving forward on their journey. "I want you to feel free to climb your own mountain, but also to keep your wellness at the forefront so that you can be around for your children and grandchildren."
Dr. Sanul Corrielus is a board-certified cardiologist, founder of Community Cardiovascular Initiative, and the president and CEO of Corrielus Cardiology. He volunteers on several boards, including for the American Heart Association in Philadelphia and the Association of Black Cardiologists. He also serves on advisory boards for pharmaceutical companies such as Pfizer and Alnylam. His mission is to help men in their prime lead a long and vibrant life by protecting them from heart disease.
Published by Publish Your Gift®, Healing the Spartan: A Breakthrough Plan to Heart Health and Longevity is now available for purchase at www.drcorrielus.com.
Media Contact
Company Name: Purposely Created Publishing Group
Contact Person: Shani McIlwain
Email: Send Email
Phone: (888) 949-6228
Country: United States
Website: www.publishyourgift.com