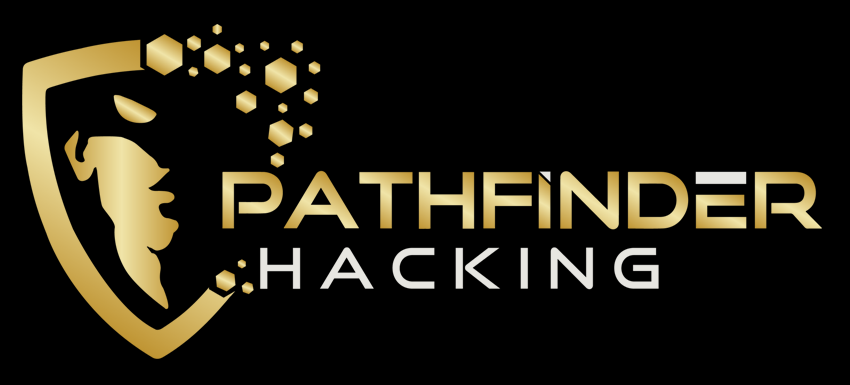 The New 20-week Bootcamp curriculum teaches career-focused defensive and offensive cybersecurity skills with live and online instructor-led training.
Pathfinder Hacking, a cybersecurity training company, announced its on-demand hands-on cybersecurity Bootcamp for beginners with little to no technical background and people with some prior technical experience to qualify for and fill the 504,316 cybersecurity job postings in the US.
Online scams spiked by more than 400% in 2020. As a result, there is a projection that businesses would spend $170 billion by 2022 to protect their online assets from hackers with malicious intent. According to Glassdoor, an American website where current and former employees anonymously review companies, there is a demand for cybersecurity professionals with salaries ranging between $52,000 and $190,000.
Pathfinder Hacking Cybersecurity Bootcamp is the pathway for cybersecurity career-seekers. It creates an opportunity to build a rewarding career with a higher purpose, protect their family, friends, employer, and country from hackers with malicious intent and enter the cyber workforce in just 20 weeks.
Pathfinder Hacking ensures students get the foundational knowledge, deep dive into ethical hacking, learn intelligence gathering and footprinting, scanning and enumeration, SAR Reporting and Presentation, which will make the Cybersecurity Bootcamp graduates earn the most in-demand skills that companies seek when hiring cybersecurity talents.
Enrollments are open for the 20-week online, live, instructor-led Bootcamp training by Pathfinder Hacking. Students will be immersed in 10 weeks of hands-on learning through a combination of 240 minutes of virtual lectures per week (weekday and weekend classes), 12 virtual labs/exercises and assessments, 10 hours of offline study per week, and group study. After which, the student groups will be assigned to a paid or unpaid internship for six weeks to test their new skills in a scenario-based setting. The final two weeks are dedicated to job placement support that helps students build professional resumes, train for interviews, provide mock interviews, and create an outstanding online portfolio. Pathfinder Hacker team will also connect students with hiring partners to help them secure their first cybersecurity job.
Pathfinder Hacking offers a flexible and convenient payment plan. The total tuition fee for the Bootcamp is $10,000, but students can pay $4000 upfront and defer $6000 till they get a job. The upfront tuition ($4000) has two payment plans: students can pay $3500 in full at enrollment and save $500 or pay $4000 in 4 easy monthly installments.
Frequently asked questions
Who can join the Cybersecurity Bootcamp?
There are no mandatory criteria to get into cybersecurity. However, people interested in technology and security practices can join the Bootcamp.
What are the prerequisites for Cyber Security training?
There are no prerequisites for joining the Cybersecurity Bootcamp. However, basic knowledge of computers and networking is good enough for enrolling in the Bootcamp.
Why should you learn Cybersecurity?
Cybersecurity is the fastest-growing job market in technology, with 30x growth over the last decade. Therefore, the industry's rapid growth and ongoing expansion have created considerable skills and job gaps, with no unemployment rate in this field for nearly a decade.
What do you learn in Cybersecurity Bootcamp?
The Cybersecurity Bootcamp will help get practical knowledge of various security applications and their uses with real-time examples. This learning will give you real-time skills, knowledge, and expertise in Cybersecurity practices and related platforms.
What are the benefits of the Cybersecurity Bootcamp?
Our Bootcamp is online and live instructor-led training. You will gain the skills and hands-on experience through real-world scenarios. Our mentor support team will answer your questions, give advice, and support your learning journey. In addition, our career support team helps you help succeed in your job hunt.
Are Cybersecurity Bootcamps worth it?
We get asked this a lot, and it's a great question and encourages you to think about what you mean by "worth it." If "worth it" means attending a cybersecurity boot camp to learn the skills you need to become a cybersecurity expert and landing a job as one, then yes, good cybersecurity boot camps are undoubtedly worth it.
If you are looking to join the cybersecurity field, our Bootcamp can help you learn the skills required and provide the necessary support to land your first Cybersecurity job. Click here to JOIN THE BOOTCAMP.
If you need any help, SCHEDULE A CALL for a quick chat with one of our helpful and knowledgeable student advisors, or you can directly call us at +1 571 749 9161
If you have any questions, please write us at contact@pathfinderhacking.com. We will be happy to help you and provide more information about the Bootcamp
Media Contact
Company Name: Pathfinder Hacking
Contact Person: Roland Onwu (Co-Founder)
Email: Send Email
Country: United States
Website: www.pathfinderhacking.com