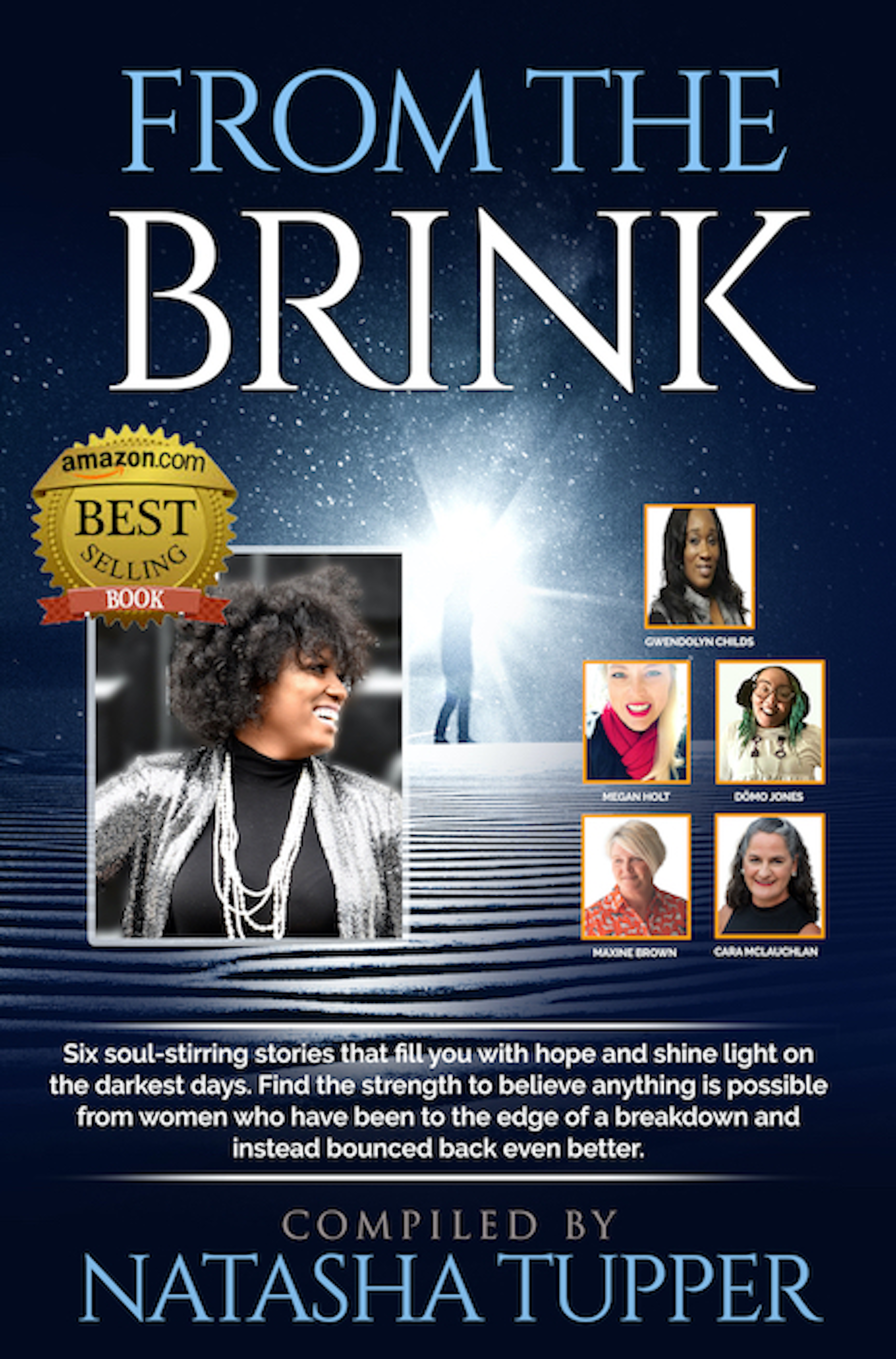 "International Bestselling Book, From the Brink. Compiled by Natasha Tupper. Authors and contributors: Maxine Brown, Gwendolyn Childs, Megan Holt, Dominique (D?mo) Jones, and Cara McLauchlan."
Six world-changing women set out on a quest to bring hope and healing to hurting hearts. They realized that stories are one of the most powerful ways to impact people. Thus From the Brink, an international bestselling anthology was born.
What does a childless mother, motherless child, former addict and the girl with the walker all have in common? They've been to the darkest of brinks and vibrantly found their way back. They tell their soul stirring stories in their newly released bestselling book From the Brink.
What happens when life pushes people beyond their breaking point? They find out how strong they truly are. The authors of From the Brink found their strength and decided life couldn't bully them into a corner anymore. Instead, fueled by faith and determination, these women found a way to bounce back even better. Now they are sharing their wisdom so you can bloom better too. Discover the power that's bubbling up beneath the pressure of life and how to use it to soar off the brink and in the bright future.
Join in with women who are learning to see pressure as a birthing place instead of a death bed. Find the strength from a community of women who share how pain pushed them into the next dimension of life, and show you how you can use it too. From the Brink is much more than a book. It's a blueprint for bouncing back from heartbreaking situations and blooming again.
Media Contact
Company Name: Polished Perspective Publishing House
Contact Person: Natasha Tupper
Email: Send Email
Phone: 6166362422
Country: United States
Website: https://www.polishedpublishing.org/