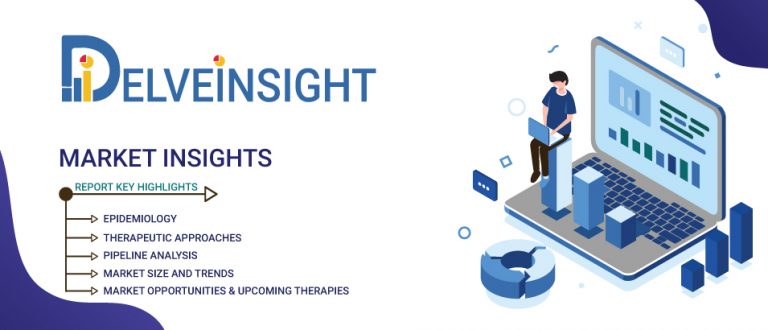 DelveInsight's Androgenetic Alopecia Market Insights report provides a thorough understanding of current treatment practices, emerging Androgenetic Alopecia market share of the individual therapies, current and forecasted Androgenetic Alopecia market size from 2018 to 2030 segmented into 7MM (the USA, EU5 (the UK, Italy, Spain, France, and Germany), and Japan).
Androgenetic Alopecia Overview
Androgenetic Alopecia (AGA) or hair loss, is often referred to as 'Male Pattern Baldness' or 'Female Pattern Baldness'. Hair loss is a matter of enormous public interest and it significantly impacts the patient's mental health. In-depth insights of pathophysiology and treatment landscape of various types of alopecia is imperative to exert a positive influence on the quality of life of the patients.
Learn more about the report offerings @ https://www.delveinsight.com/sample-request/androgenetic-alopecia-market
Some of the key highlights of the Androgenetic Alopecia Market Report
Varied sources of published literature has suggest higher prevalence of AGA in males as compared to females; however, severity may vary in different age groups and race ethnicities.
The prevalence of vertex and full AGA increased with age from approximately 30% (age 40–55 years) to 50% (age 65–69 years).
Rhodes et al. specified that the prevalence of moderate or severe male AGA was approximately 50% in the age group 40–49.
Androgenetic Alopecia companies are included like Samumed, Follicum AB, Cassiopea and many others.
Androgenetic Alopecia drugs are included likeClascoterone solution, FOL-005, and many others.
Download Sample Report @ https://www.delveinsight.com/sample-request/androgenetic-alopecia-market
Androgenetic Alopecia Causes
AGA is caused by a combination of genetic and hormonal factors. Dihydrotestosterone (DHT) is the main hormone responsible for AGA in genetically susceptible individuals. DHT causes scalp hair loss by inducing a change in the hair follicles on the scalp.
Androgenetic Alopecia Diagnosis
The diagnosis is based on the evaluation of underlying medical history and is usually done as a three stage physical examination of the scalp, follicular unit and density. 'Pull technique is also usd to clinically assess AGA.
Androgenetic Alopecia Treatment
The current treatment landscape has only minoxidil and finasteride that are FDA approved. There are other off-label therapies such as Ketaconazole and Spironolactone that govern the prescription pattern. This pattern is likely to change post launch of potential pipeline products (Clascoterone, FOL-005) in the next decade.
Request Sample Report @ https://www.delveinsight.com/sample-request/androgenetic-alopecia-market
Androgenetic Alopecia Emerging Therapy Assessment
The approval of the emerging treatments will be a milestone for patients who have been suffering from Androgenetic Alopecia. The pipeline of Androgenetic Alopecia is not very remarkable. However, there are players including Follicum AB and Cassiopea Inc., with potential product under development. There are many other ongoing studies on combination of patented products such Redensyl and Sepicontrol A5, as an alternative therapy to standard approaches for Androgenetic Alopecia.
Androgenetic Alopecia Market Report Scope
The report covers the descriptive overview of Androgenetic Alopecia, explaining its causes, signs and symptoms, pathophysiology, diagnosis and currently available therapies
Comprehensive insight has been provided into the Androgenetic Alopecia epidemiology and treatment in the 7MM
Additionally, an all-inclusive account of both the current and emerging therapies for Androgenetic Alopecia is provided, along with the assessment of new therapies, which will have an impact on the current treatment landscape
A detailed review of the Androgenetic Alopecia market; historical and forecasted is included in the report, covering drug outreach in the 7MM
The report provides an edge while developing business strategies, by understanding trends shaping and driving the global Androgenetic Alopecia market
Androgenetic Alopecia Companies
Samumed
Follicum AB
Cassiopea
And many others
Androgenetic Alopecia Drugs
Clascoterone solution
FOL-005
And many others
Click to get a snapshot of the Androgenetic Alopecia Market Report @ https://www.delveinsight.com/sample-request/androgenetic-alopecia-market
Table of Content
1. Key Insights
2. Executive Summary of Androgenetic Alopecia
3. Competitive Intelligence Analysis for Androgenetic Alopecia
4. Androgenetic Alopecia: Market Overview at a Glance
5. Androgenetic Alopecia: Disease Background and Overview
6. Patient Journey
7. Androgenetic Alopecia Epidemiology and Patient Population
8. Treatment Algorithm, Current Treatment, and Medical Practices
9. Androgenetic Alopecia Unmet Needs
10. Key Endpoints of Androgenetic Alopecia Treatment
11. Androgenetic Alopecia Marketed Products
12. Androgenetic Alopecia Emerging Therapies
13. Androgenetic Alopecia: Seven Major Market Analysis
14. Attribute analysis
15. 7MM: Market Outlook
16. Access and Reimbursement Overview of Androgenetic Alopecia
17. KOL Views
18. Market Drivers
19. Market Barriers
20. Appendix
21. DelveInsight Capabilities
22. Disclaimer
23. About DelveInsight
Speak to expert @ https://www.delveinsight.com/sample-request/androgenetic-alopecia-market
About Us
DelveInsight is a Business Consulting and Market research company, providing expert business solutions for the life science vertical and offering quintessential advisory services in the areas of R&D, Strategy Formulation, Operations, Competitive Intelligence, Competitive Landscaping, and Mergers & Acquisitions.
Media Contact
Company Name: DelveInsight Business Research LLP
Contact Person: Yash Bhardwaj
Email: Send Email
Phone: 9193216187
Address:304 S. Jones Blvd #2432
City: Las Vegas
State: NV
Country: United States
Website: https://www.delveinsight.com/