Result story: Decode – Cultural Architecture Competition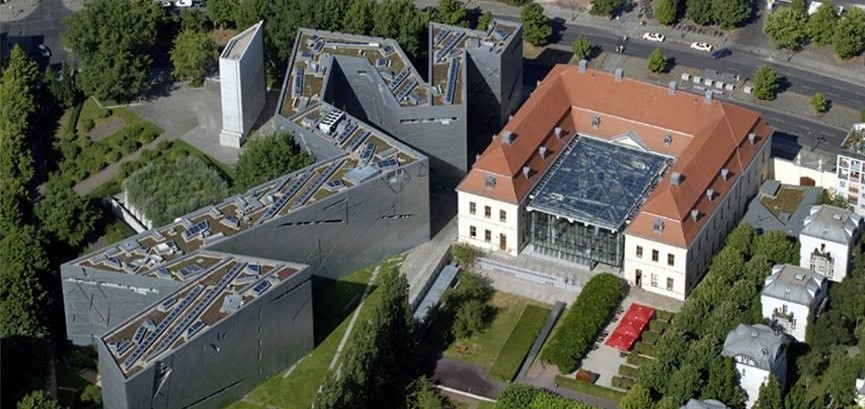 Deconstructivism is a post-modernist movement that was started in the 1980s, against the architectural style of modernism. Created with the original intent of extending boundaries and breaking architectural stereotypes, this movement in itself, gathered many misconceptions.
Structures designed by architects such as Frank Gehry and Daniel Libeskind are enlightening examples of deconstructivism and they push architects and designers to aspire for more. This movement is capable of producing buildings, at both calming and enthralling ends of the spectrum. With such volatile architectural styles, situations usually get out of hand when later, after the beginning of the movement, its subsequent renditions are unable to sync their meaning with the essence. While as architects we appreciate deconstructivism, the message that is relayed through its expression may get lost in translation towards the end-user.
How can we create a positive impression of deconstructivism in this era?
'Decode' is an architecture competition that intends to encourage an authentic understanding of one of the '-isms' in the history of architectural styles, i.e. Deconstructivism. Most often, 'movements' begin as a response to a set of circumstances, as steps to bring about change, or as critique. Over the course of time, the reasons, original ideologies, and principles can take a different form as compared to the motivations of the original movement. This competition invites architects and designers to communicate the 'essence' of deconstructivism, by means of architecture itself. Through a pavilion design, the competition aims to bring out ideas to sensitize users/the public towards the values of deconstructivism. It also provokes thinking about how public built spaces can imbibe certain ideas in their physical forms and play a part in subtly communicating those to its users.
The jury for the competition consisted of esteemed designers, professionals and academicians from around the world. The Lead Jurors for the competitions were as follows:
Wolfgang Buttress, Founder, Wolfgang Buttress, Nottingham, UK
Alan Dempsey, Founder, Nex Architecture, London, UK
Some of the Best of competition projects as follows:
Winning Project: The Pebbles
By: Piotr Pawłowski
Description: The project uses soft, curvy lines to create an inviting environment. Buildings are inspired by river pebbles which refer to the city's industrial history in which water played a huge role. Their unique shape makes them easily visible in this urban environment.
Editor's Choice: Museum/Manchester
By: Zhenya Zhenev
Description: Museum of deconstructivism: Our architectural design was based on a detailed study of the contextual environment and the study of the museum as a social and cultural phenomenon based on a rotational and pragmatic approach to design. We have tried to achieve spaces that are as effective and flexible as possible.
Editor's Choice: Journey to Recovery
By: Sungmin Park, Rakki Lee & IkHan Yoo
Description: Many people live with hardly controllable emotions that arise from various unexpected events in their lives. Among these emotions, inevitable depression and frustration weigh on us. However, in modern society, there are many restrictions to express these dark emotions outwardly. So we wanted to create a pavilion on our site that would help people experience.
Checkout the top entries here.
Are you an architectural writer or do you own an architecture blog? Be our media partner and get access quality design briefs, jury comments and winning entries before anyone else. Connect with us here at press@uni.xyz
Media Contact
Company Name: UNI
Contact Person: Fenil Pinto
Email: Send Email
Phone: +1 (972) 318-9454
Country: United States
Website: https://uni.xyz