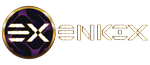 Innovative crypto project, EnkiX, announce the launch of the ICO for the ERC20 Token on the Polygon Network
The EnkiX project looks on course to challenge the status quo in the global crypto space with the launch of the sale of the ERC20 token. The EnkiX ICO offers an opportunity for as many people as possible across the globe to be a part of a community to chart a new course in the digital currency world, especially with the emergence of the AlienX wallet. The EnkiX token has been deployed to administer the Crowd Sale event for AlienX which will be a POW(Proof of work) mineable coin with a fixed total supply.
The global blockchain industry has witnessed tremendous growth over the years and the increasing popularity of crypto-based solutions has led to the emergence of a plethora of projects worldwide. The development of several blockchain-powered projects has not particularly translated into satisfaction for crypto enthusiasts as many of the available systems still have relatively high transaction costs as well as other features that have limited their adoption. However, EnkiX seeks to change this narrative, a claim substantiated by the ICO launch.
One of the fantastic features of the EnkiX project is that it offers instant, near-zero cost payments to anyone in the world. Other features of EnkiX include handling higher transaction volume due to more frequent block generation, wallet encryption, and the proposed launch of a decentralized exchange after 3 months of the ICO's launch to enable swapping EnkiX tokens for AlienX. AlienX is the proof of work coin which will be developed and nurtured by the EnkiX community for global distribution.
A total supply of 5,000,000 EnkiX tokens will be available at 2 EnkiX Tokens = 1 MATIC. The public sale of the tokens is scheduled to start on February 16, 2022, and end in May.
There are also plans to deploy the AlienX App for users of Android and iOS devices as well as the AlienXchange DApp where users can exchange any Crypto for AlienX Coins.
Video link: https://www.youtube.com/watch?v=XHdjl974NZs
For further information about the pre-sale launch and other aspects of the EnkiX project, visit – www.enkix.network and YouTube.
Media Contact
Company Name: Enkix
Contact Person: Peter Black
Email: Send Email
Country: Ireland
Website: https://www.enkix.network/