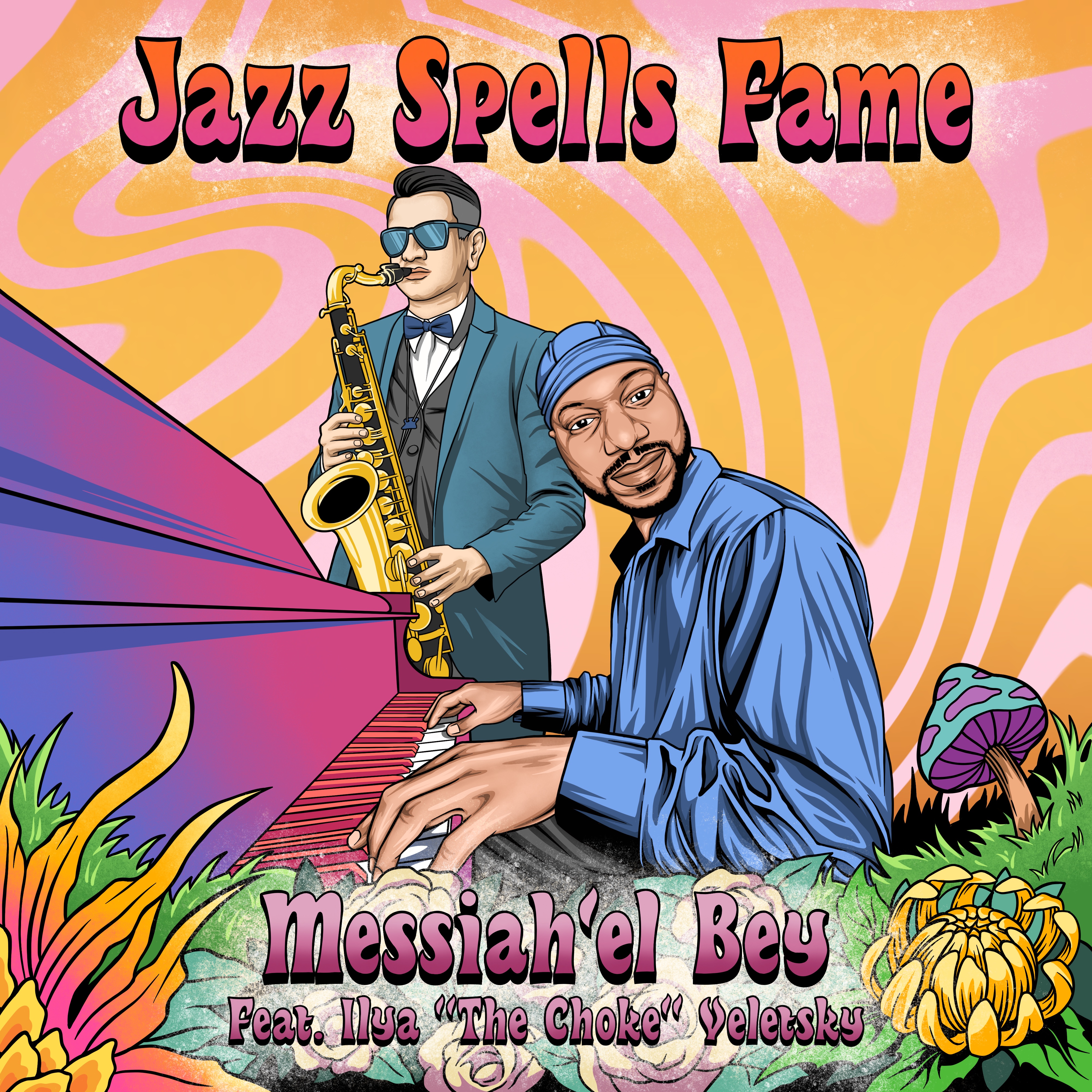 Multifaceted entertainer, Messiah'el Bey, releases "Jazz Spells Fame," his second solo album done in collaboration with the Russian brass musician Ilya Veletsky
Messiah'el Bey, otherwise known as Warlock Asylum, has created another form of magic as he drops a new album titled Jazz Spells Fame, following the success of his dance track Love Kiss Dance, which peaked at number #6 on iTunes South Africa. The author, composer, electronic musician, DJ, filmmaker, music producer, and poet from Hempstead, Long Island collaborated with the Russian-born Ilya Veletsky on the new project, a talented brass musician he met in 2019 while completing his first solo album titled The Nuyorican Jazz Experience.
The Jazz Spells Fame is a testament to Bey's creativity and ingenuity, amazingly conceived amid the greatest pandemic of the post-modern era, the new work turns out to be a refreshing adventure into the world of jazz. The album also features its own sequel to Tomorrow Never Knows, a title made famous by The Beatles. Officially released on February 3rd, Jazz Spells Fame is bound to be one of the musical highlights of 2022.
The new album is comprised of eight tracks that reflect many of Bey's musical influences. Ilya Veletsky adds another level of depth to this collection of soulful landscapes with horns, saxophones, and trumpets. Overall, Bey aims to bring back the good old days of jazz music to his fans and music lovers.
Jazz Spells Fame is currently available across all major streaming platforms, including Spotify.
For more information about Jazz Spells Fame and other projects from Messiah'el Bey, visit – www.messiahelbey.com. Bey can also be found across several digital platforms, including YouTube and Apple Music.
About Messiah'el Bey
Messiah'el Bey is a talented musician, singer, and songwriter who ventured into music at an early age, studying the keyboard during his youth, and offered his first recording contract at the age of fourteen. Bey is also the founder of the legendary rap group Gras Ruts & So Speshal with longtime friend and music producer Paul Leiba. He would later team up with multi-instrumentalist and mastering engineer Steven Berson to form Warlock Asylum band in 2005. After releasing the critically acclaimed Kiss of the Immortal album in 2009 and the stunning There In America EP in 2014, Bey began working on solo material.
Media Contact
Company Name: Messiah'el Bey
Email: Send Email
City: New York
State: New York
Country: United States
Website: https://messiahelbey.com/