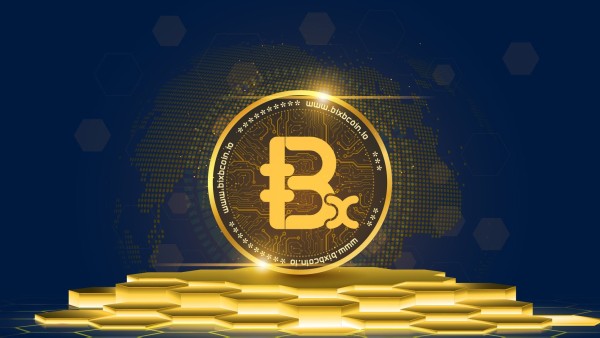 Many people associate blockchain and cryptocurrency with finance for good reasons. Crypto has revolutionized finance by providing a decentralized way of making cross-border transactions at very low fees.
Bitcoin, the first cryptocurrency success, was critical and paved the way for the growth of the blockchain industry. This has led to new blockchains and concepts like decentralized finance that have attracted the attention of mainstream users.
The well-documented problems of Bitcoin with its slow confirmation times and high transaction fees has led to several new blockchains looking to take a significant share in the crypto market. One of such is BixBcoin.
BixBcoin: A Peer-to-peer currency
BixBcoin (BIXB) is a peer-to-peer cryptocurrency that intends to foster crypto adoption and simplify cross-border payments. The crypto is built on the BIXB blockchain, which deploys the proof-of-work consensus used by Bitcoin and Ethereum to secure their networks.
BixBcoin is a multi-platform blockchain protocol and supports low transaction fees and fast confirmation times. All transactions made on the BIXB blockchain are recorded in a distributed ledger and tracked through its native blockchain explorer.
The BixBcoin ecosystem also consists of several products that are developed to help users optimize their crypto experience. For example, the BIXB wallet is a non-custodial wallet available for Android, Windows, Web and Linux devices.
BixBcoin introduces Loanypto within its ecosystem
BixBcoin revealed its decentralized lending system in late 2020 called "Loanypto", which provides low-interest loans to BIXB holders. The idea, according to BixBcoin is to decentralize the conventional lending system.
Loanypto offers users different packages in an automated system with an average interest of 5% APY on their collateral. The lending platform is built on the Bixb blockchain and leverages the highly scalable architecture and security.
On the listing end, BIXB is available on Coinsbit, BIXB Exchange and Hotbit. The listing on Hotbit is a major one due to the exchange's position in the crypto market. BIXB has also launched a 90-day lockup official incentive plan on Hotbit. The program is similar to staking, and participants can lock up their BIXB coins for an annual rate of 60.6% APY.
BIXB has also been accepted on two crypto gaming platforms Victory Games and Toto. These websites have a large collection of games and provide ways for users to earn while gaming. BIXB has an extensive roadmap and plans to launch more products in the coming months. BixBxcoin has shown its competence in building blockchain products, and it remains to be seen how it would be interesting to see how it fares in the blockchain industry. This article quotes from CoinCodex website.
Media Contact
Company Name: BixbCoin
Contact Person: Media Relations
Email: Send Email
Country: United Kingdom
Website: bixbcoin.io