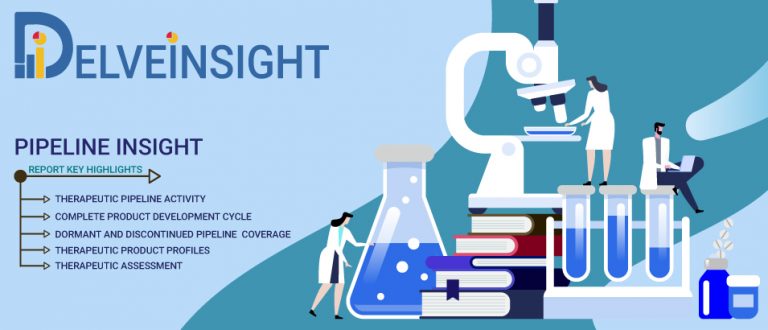 DelveInsight's Osteoarthritis Pipeline Insight, 2022 highlights the details around Osteoarthritis which is a type of arthritis caused by inflammation, breakdown, and eventual loss of cartilage in the joints. The report provides a disease overview, pipeline scenario, and therapeutic assessment of the key pipeline therapies in this domain. The report also highlights the unmet needs with respect to the development of Osteoarthritis.
Osteoarthritis Overview
Osteoarthritis (OA) is a type of arthritis caused by inflammation, breakdown, and eventual loss of cartilage in the joints. Osteoarthritis (OA) is endemic throughout the world. An estimated 30.8 million adults in the United States and 300 million individuals worldwide are living with OA.
Download sample report @ https://www.delveinsight.com/sample-request/osteoarthritis-pipeline-insight
Osteoarthritis Causes
Aging, wear and tear on the joints, inherited conditions, and injury from trauma or disease cause osteoarthritis.
The most common symptoms of osteoarthritis include:
• Pain
• Tenderness (discomfort when pressing on the area with your fingers)
• Stiffness
• Inflammation
Osteoarthritis Diagnosis
Osteoarthritis is primarily a clinical diagnosis. However, plain radiography can be helpful in confirming the diagnosis and ruling out other pathology.34 MRI and computed tomography are rarely needed. There are certain plain radiographic findings characteristic of OA. OA often demonstrates joint space narrowing, osteophyte formation, subchondral sclerosis, and cysts.
Osteoarthritis Treatment
Treatment can be broadly classified into reduction of modifiable risk factors, intraarticular therapy, physical modalities, alternative therapies, and surgical treatments. NSAIDs and acetaminophen are generally considered first-line therapies in the treatment of OA. NSAIDs are effective for overall pain from OA. There is no strong evidence of benefit of any particular NSAID over another. NSAIDS should be used with caution in those with gastrointestinal disease including selective cox-2 inhibitors or nonselective NSAIDs with the addition of a gastroprotective agent.
Osteoarthritis Companies
• Ampio Pharmaceuticals
• Biosplice Therapeutics
• Symic Bio
• UnicoCell Biomed CO. LTD
• Eupraxia Pharmaceuticals Inc.
• Eli Lilly and Company
• Xalud Therapeutics, Inc.
• ICM Biotech Australia Pty Ltd.
• Taiwan Liposomal Company
• Gwo Xi Stem Cell Applied Technology Co., Ltd.
• K-STEMCELL
• Centrexion Therapeutics
• Techfields Pharma
• AstraZeneca
• Merck KGaA
• Novartis
• Antibe Therapeutics Inc.
• Bioventus LLC
• PMG Pharm Co., Ltd
• Meluha Life Sciences SDN BHD
• Anika Therapeutics
• MiMedx Group, Inc.
• Medivir
• Orient Europharma Co., Ltd.
• HSRx Biopharmaceutical
• Meiji Seika Pharma
• Peptinov
• Atlanthera
• Yuhan
• OrthoTrophix
• CartilaGen
Osteoarthritis Emerging Drugs
Ampion: Ampio Pharmaceuticals
Ampion is being developed as an intra-articular injection to treat the signs and symptoms of severe osteoarthritis of the knee (OAK), which continues to be a growing epidemic in the United States and other countries worldwide. Ampion regulates key components of the immune response connected to pain, inflammation, and joint damage in osteoarthritis. In vitro studies show that Ampion reduces the production of the cytokines responsible for inflammation (TNFα, IL-1β, IL-6, IL-12) by regulating with the genetic transcriptional pathways (NFκB, STAT) responsible for the overproduction of these cytokines while activating anti-inflammatory proteins responsible for tissue growth and healing. This mechanism of action has an overall clinical effect that has been shown to relieve pain and improve function in the knee for patients in clinical trials. Additionally, this mechanism may have the potential to stop, or reverse, disease progression after continued treatment with Ampion, which needs to be evaluated in the clinical. Currently, it is in Phase III stage of clinical trial evaluation to treat osteoarthritis.
Lorecivivint (SM04690): Biosplice Therapeutics
Biosplice Therapeutics has developed an injectable small-molecule inhibitor of the CDC2-like kinase (CLK) and dual-specificity tyrosine regulated kinase (DYRK) family. Biosplice is conducting two large placebo-controlled phase III clinical trials where it hopes to demonstrate reduction in knee osteoarthritis pain with a single injection over the course of 6 months and 12 months, with follow-up beyond a year. Based on the mechanism of action, Biosplice is also exploring the impact lorecivivint plays on inflammation, function, and cartilage protective effects through patient reported outcomes and structural endpoints.
Get to know more information about the report @ https://www.delveinsight.com/sample-request/osteoarthritis-pipeline-insight
Osteoarthritis Market Drivers
Growing geriatric population and hence the rising prevalence of osteoarthritis
Favorable government policies to support the development of new therapies for the Osteoarthritis
Osteoarthritis Market Barriers
Risk of adverse cardiovascular events associated with the use of NSAIDs in osteoarthritis treatment
High cost of treatment
Table of Content
Introduction
Executive Summary
Osteoarthritis: Overview
Pipeline Therapeutics
Therapeutic Assessment
Late Stage Products (Phase III)
Ampion: Ampio Pharmaceuticals
Mid Stage Products (Phase II)
LNA 043: Novartis
Early Stage Products (Phase I)
PPV 06: Peptinov
Preclinical and Discovery Stage Products
CG 001: CartilaGen
Inactive Products
Osteoarthritis Key Companies
Osteoarthritis Key Products
Osteoarthritis- Unmet Needs
Osteoarthritis- Market Drivers and Barriers
Osteoarthritis- Future Perspectives and Conclusion
Osteoarthritis Analyst Views
Osteoarthritis Key Companies
Appendix
Get in touch with our Business Expert @ https://www.delveinsight.com/sample-request/osteoarthritis-pipeline-insight
About Us
DelveInsight is a Business Consulting and Market research company, providing expert business solutions for life science vertical and offering quintessential advisory services in the areas of R&D, Strategy Formulation, Operations, Competitive Intelligence, Competitive Landscaping, and Mergers & Acquisitions.
Contact Us
Yash
info@delveinsight.com
Media Contact
Company Name: DelveInsight Business Research LLP
Contact Person: Yash Bhardwaj
Email: Send Email
Phone: 9193216187
Address:304 S. Jones Blvd #2432
City: Las Vegas
State: NV
Country: United States
Website: https://www.delveinsight.com/