Acquisition International magazine announces Store with a Heart as Global Excellence Awards' Best Sustainable Online Gift Store 2022 – Australia.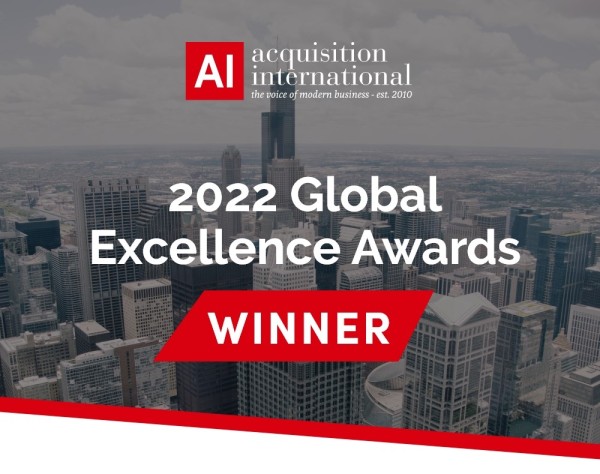 "This is the first piece of great news the store has received this year! Like the store's earlier award – Corporate Livewire's South Australia Prestige Awards 2020/21 Gift Store of the Year – it is quite unexpected but definitely such a great honour and privilege to have had our beloved store adjudged as Best Sustainable Online Gift Store 2022 – Australia by Acquisition International magazine," states Esperanza Pretila, founder and owner of Store with a Heart. "Indeed, it is both humbling and wonderful seeing results for our customers and other stakeholders as well as delivering on our goals for sustainability, social responsibility, product quality and customer service excellence, after dedicating concerted efforts and resources," Pretila continues.
The Global Excellence Awards were launched by Acquisition International magazine in 2016 to showcase the companies and individuals that are committed to innovation, business growth, and providing the very best products and services to clients across a wide range of industries.
This award was judged purely on merit by an in-house team with all potential winners assessed against multiple relevant criteria, including company performance over a given period of time, expertise within the industry, sector or region, previous accolades won, and client testimonials or recommendations.
You can find out more about Store with a Heart, its products and services as well as its initiatives here: www.storewithaheart.com.
More details about Store with a Heart's award announcement are on the following issue of Acquisition International magazine: https://www.acquisition-international.com/issues/issue-1-2022/52/.
About Acquisition International magazine
Acquisition International is a monthly magazine brought to you by AI Global Media Ltd, a publishing house that has reinvigorated corporate news and reporting. We aim to inform and shape the global corporate conversation through a combination of high-quality editorial, rigorous research, and an experienced and dedicated network of advisors, experts, and contributors.
Acquisition International launched in 2010 and has, over the years, evolved into a business title that professionals rely on to bring them the business knowledge, insight and news they need. Each month our magazine is circulated to in-excess of 108,500 professionals, including top-tier managers, investment professionals, business advisers and service providers.
Media Contact
Chelsea Dytham, Media Executive
Acquisition International – AI Global Media Ltd.
Website: www.acquisition-international.com
Email: c.dytham@aiglobalmedialtd.com
Available: Monday – Friday 9am-5.30pm GMT
Tel: +44 (0) 203 970 0070
Address: Ground Floor, Suites B-D, The Maltsters, 1-2 Wetmore Road, Burton-on-Trent, Staffordshire, DE14 1LS
Media Contact
Company Name: Acquisition International – AI Global Media Ltd.
Contact Person: Chelsea Dytham – Media Executive
Email: Send Email
Country: United Kingdom
Website: https://www.acquisition-international.com