Results for Solace – Reading pods design competition announced by UNI.
Reading is almost an involuntary action that any literate person performs, even if it may be as basic as reading the news on your mobile device to read books obsessively. Reading has transformed from analog form to digital to now, even podcasts, with audios that read to you.
While content can be consumed in, either way, the state of mind in which a reader is, is what determines the effectiveness of the activity. A preoccupied mind refuses to take in new information and similarly, outward distractions can hinder the effectiveness of reading where one can read the same line multiple times with nothing registering in their minds.
For avid readers, hindrances caused by internal or external reasons have the capability to upset their routine and alter their mental health as well. Sources suggest that it might be adaptive or pathological anxiety that pushes people to feel like, once they've lost the habits that used to comfort them, they cannot get back to it.
How can the stress from not being able to read in a cozy ambiance be alleviated?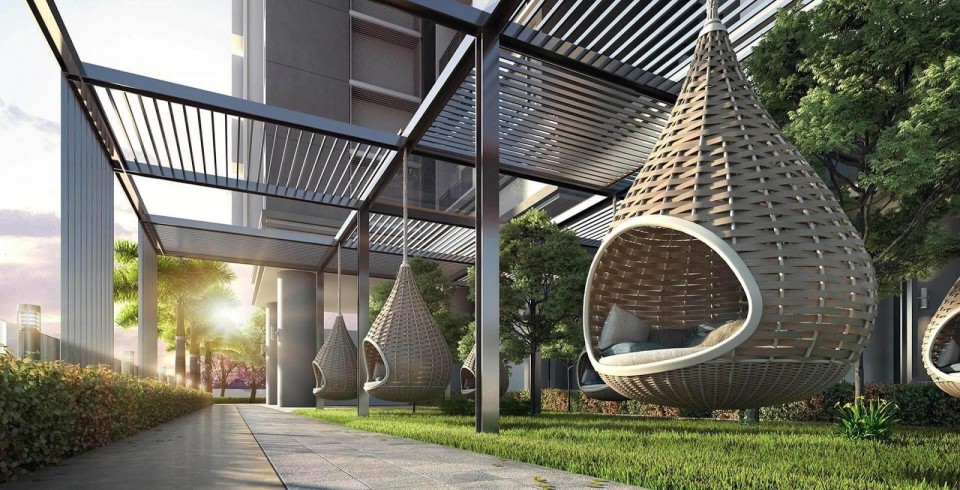 The challenge of the competition was to design a pod that can be used to create a silent and isolated environment for individuals to spend time in it by reading, working, or sleeping. The product had to be easy to operate and occupy minimal space. While designing such a product, one often concentrates on the space restraint, when the real focus must be on optimizing this space, keeping in mind the functions it caters to.
The concept of this pod had to be inventive and unique that would make it relevant to every background, with little room given to the user for customization. Amenities that might be needed by the user inside must be designed. Privacy was the topmost priority. Any digital intervention or automation to the product could also be made as long as it serves the purpose of disconnecting the user from the outside world.
The jury for the competition consisted of experts from UNI which includes esteemed designers, professionals, and academicians from around the world. The Lead Jurors for the competitions were as follows:
Kevin Lim, Principal, Studio SKLIM, Singapore
Alex Earl, Director, Alex Earl Lighting, Melbourne, Australia
Some of the Best projects are as follows:
Winning Project: TaleBox — Competition Entry for Solace
By: Valerie Victoria & Yangchuan Deng
Description: TaleBox is a reading pod aimed to provide comfort while eliminating distractions for its users.
Jury Comments: An interesting approach, with some questions around practicality in an outdoor setting.
People's Choice: ETHEREAL (Solace)
By: Anam Shaikh, Samyuktaa Singaravel & Shubham Choudhary
Description: The idea of ETHEREAL is to create that space where people will sit, relax, read and enjoy. The homely cocoon formed by the petals of ETHEREAL will be a magical retreat – away from the bustling city life. The design of the ETHEREAL pod is inspired by the story of Flowers and Bees. The idea is simple – ETHEREAL pods allow you to enjoy your personal space.
Jury Comments: Interesting approach, but likely very difficult to manufacture with practicality issues as above.
Editor's Choice: Mellow
By: Samhita Shyam, Sanya Kakkar, Sanjana SachinSapre & Adviti Damodar
Description: 'Mellow' is a reading pod that can also be used for other activities like sleeping, working, meditation, etc. The pod represents the transition of a user stepping into a place of solitude and calm, away from the busyness of one's daily routine.
Jury Comment: Again, very difficult to manufacture with some obvious issues not resolved.
Editor's Choice: H.O.M.E
By: Dana Ibrahim
Description: Our homes are with us now wherever we are. It is time to give our psychological needs a priority and to leave the stress away, one book might change our life!
Jury Comment: Not a particularly innovative approach, but well presented.
Editor's Choice: E.G.G
By: Morris Tse
Description: E.G.G is a reading pod that provides a barrier against outward distraction, allowing users to isolate themselves in any office setup. Users can feel a sense of refuge inside the pod with the aid of the cover and the carefully designed seating, so that they can take a nap, reading or work without disruption.
Jury Comment: A well-presented and original concept with a variety of applications.
Checkout all the entries here.
Are you an architectural writer or do you own an architecture blog? Be our media partner and get access quality design briefs, jury comments and winning entries before anyone else. Connect with us here at press@uni.xyz
Media Contact
Company Name: UNI
Contact Person: Fenil Pinto
Email: Send Email
Phone: +1 (972) 318-9454
Country: United States
Website: https://uni.xyz