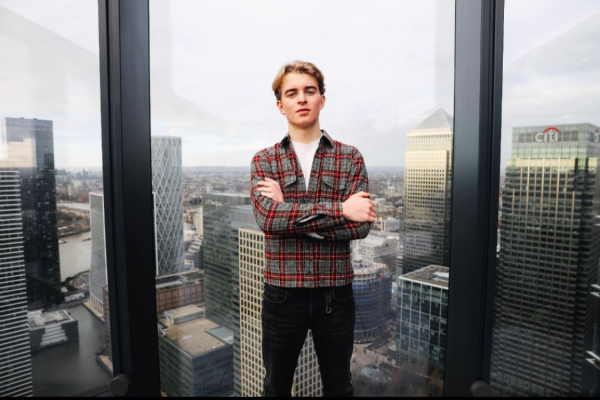 Born in Russia and later raised in London, Denis Seleznev is a seventeen-year-old entrepreneur who is currently making waves in the cryptocurrency for his brilliant mind, persevering attitude and cutting-edge vision of the future of cryptocurrencies.
Growing up, Denis Seleznev had been turning modest sums of money into a winning series of investments on the nascent crypto market through smart trades on assets such as Bitcoin, Solana, and Fantom. While these milestones are already impressive for a teenager, this power player has envisioned crypto finance as the future of various industries. With his brilliance and unparalleled passion for the craft, Denis soon turned his attention from leveraged trading to focusing on the potential for more ambitious blockchain applications.
"It struck me that people could become more free. Use their own money, be their own banks. Communicate without censorship – truly be themselves online. The principles Satoshi Nakamoto outlined in the original Bitcoin white paper," shared Denis. As a result, the young go-getter is on track to creating a platform that will soon disrupt the industry.
"Web 3.0 will undoubtedly be the next evolution of the internet. Creators will generate income and receive proper credit for their work because Web 3.0 is all about enshrining the principle of ownership. This shift is already underway – just look at last year's NFT boom," explained Denis.
His super-platform, Deedy, which will be released later this year not only amplifies his belief that the concept of ownership shall dominate industries in the years to come but also emphasizes one of his plans of merging DeFi and NFTs into next-generation financial products. On top of that, Deedy also launches with the goal of introducing much-needed liquidity across the digital space.
Although Denis Seleznev's current skill set marks him out as a born trader, the young innovator's journey is much more than pursuing wealth. In his aim to revolutionize the industry, he also seeks to prove that age is not a requirement to turn one's vision into reality.
For more information, visit https://deedy.digital/
Media Contact
Company Name: Deedy
Email: Send Email
Country: United Kingdom
Website: deedy.digital