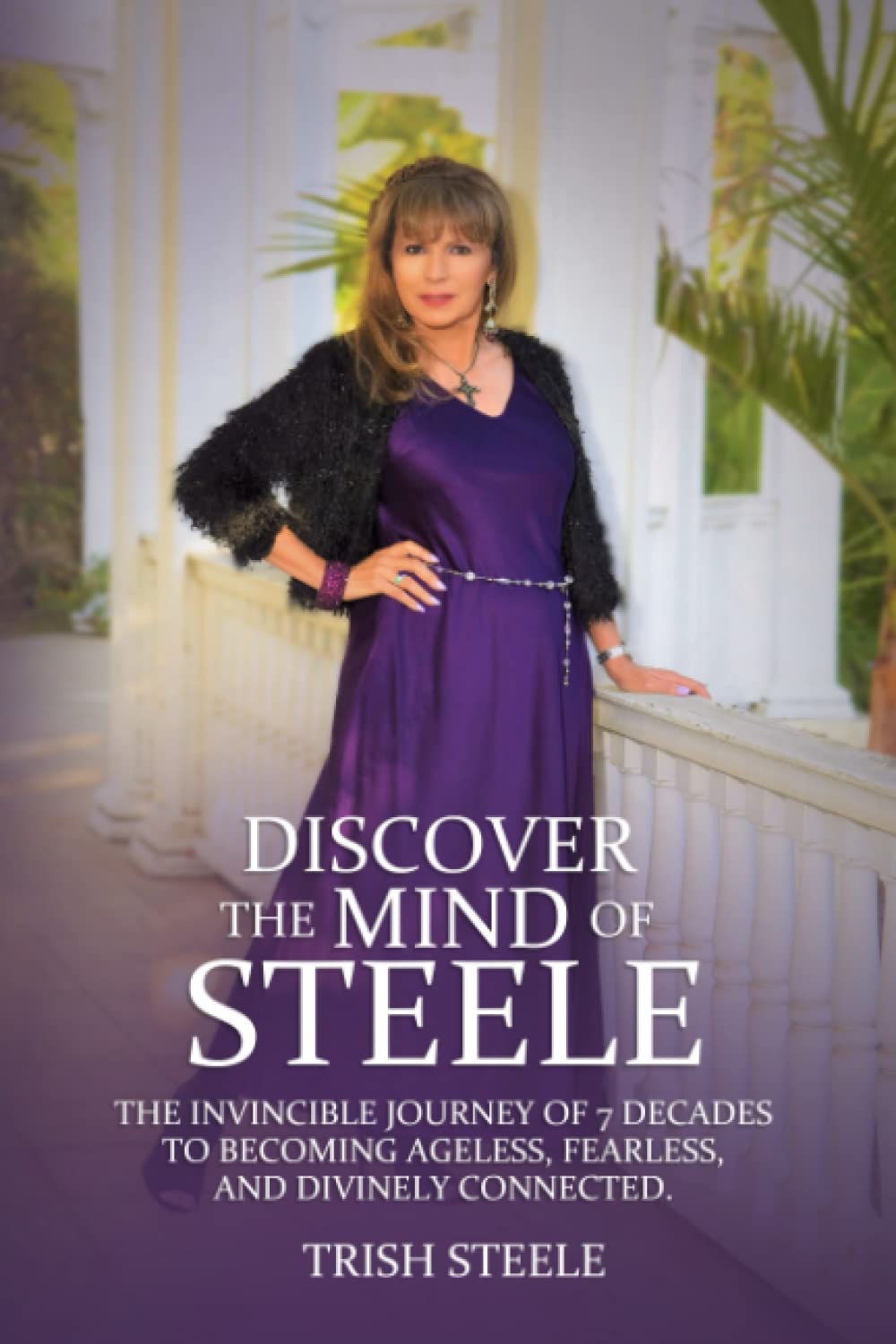 Trish Steele, Founder and CEO of Women Crowned in Glory, Inc., the renowned consultant, author, and activist, has recently published her latest book 'Discover the Mind of Steele.' The book details the challenges Trish faced in her life and career and encourages readers to discover their purpose and pursue their journey towards happiness.
"I am so excited to be able to share my story with the world. I hope that those who come across my book, 'Discover the Mind of Steele,' will find themselves believing in their potential and find freedom from whatever constraints are holding them back!" Trish Steele said of her new book.
'Discover the Mind of Steele' is the latest in Trish's long list of accomplishments and perfectly captures the depth of her knowledge, insight, and expertise. The book also talks about Trish's commitment to helping the community and provides valuable lessons on adding fulfillment through bonding and support.
About Trish Steele
Trish Steele (https://www.trishsteele.com/) is the founder and CEO of Women Crowned in Glory, Inc./Safe Passage Heals and Time2Heal and has been fighting against domestic abuse and violence for more than 3 decades.
She has had an active career that focuses on counseling women and helping them build themselves up to achieve their goals and objectives. Her 30 years of coaching, public speaking, and counseling career have been an instrumental force in many women's lives, enabling them to become entrepreneurs, find healing, and turn their lives around.
Her contributions to the community have been officially recognized, and she has received several awards for her service. Trish received the "President's Volunteer Service Award" from President Barak Obama in April 2011 and the "Officer of Merit of the Companionate of Merit" from The Hospitaller Order of Saint Lazarus of Jerusalem for her efforts.
Her other accomplishments include winning the 1987 California Gold Coast Pageant and being the first runner-up of The Beauties of America Pageant. She has also authored two books previously, 'Discover the Mind of Steele' is her third publication.
About Discover the Mind of Steele
Discover the Mind of Steele is a transformational self-help book that aims to teach people to become ageless, fearless, and divinely connected in the modern world. The book provides insightful advice, tips, and coaching from Trish's extensive career and allows readers to recognize and explore the opportunities around them.
You can learn more about the inspiration behind the book on http://sdvoyager.com/interview/conversations-with-trish-steele/.
It is also available on Amazon at the following link:
So, start reading and transform your life for the better.
Trish Steele Inquiries:
Website: https://www.trishsteele.com/
Media Contact
Company Name: Rachel Dares PR
Contact Person: RACHEL B DARES
Email: Send Email
Phone: 7147189043
Address:16480 Bake Parkway #101
City: Irvine
State: CA
Country: United States
Website: www.RachelDaresPR.com