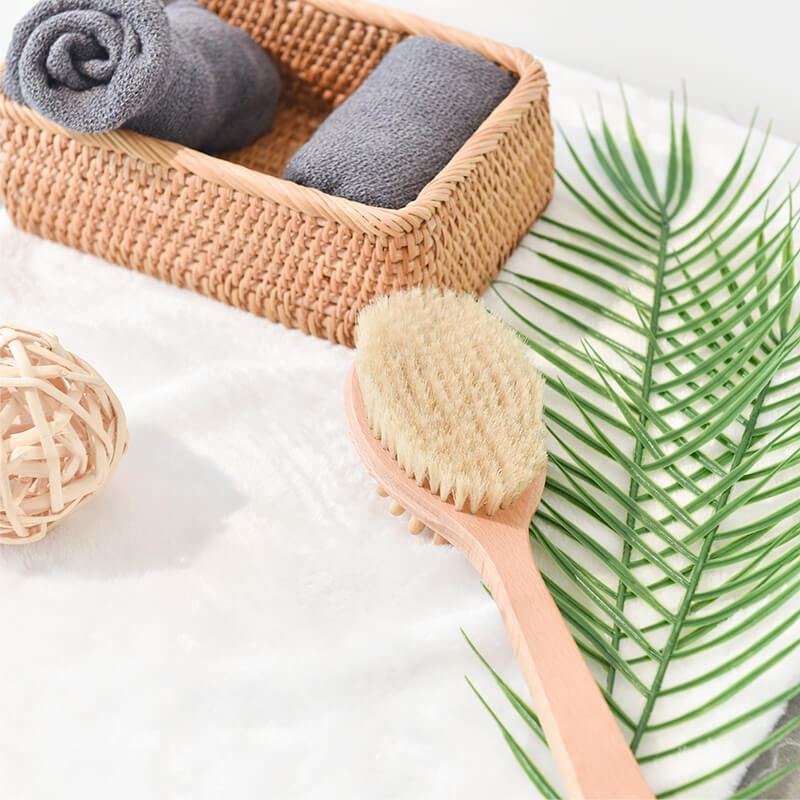 "High quality eco-friendly shower brushes, including bamboo body brush, wooden back shower brush etc. All of our body brushes are made from sustainable materials, perfect natural products for you and your loved ones to get rid of dead skin cells and get a healthy skin."
Green Living SHK introduces eco-friendly shower brushes. The products are an alternative to reduce the use of non-degradable brushes.
Green Living SHK, a zero-waste shop that offers a variety of sustainable products, introduces eco-friendly shower brushes. These products help to get rid of dead skin cells for healthier skin. Besides treating their skins, users can also keep the environment by using a biodegradable product. The manager of the shop explained, "Shower brushes are one of our biodegradable products. Our team produces them using natural materials, including wool, wood, and bamboo. We hope that it gives more benefits not only for the users but also for the environment."
Due to the use of natural materials, all the bath brush products are easy to decompose. Users can put these tools in a compost bin or buried in the soil when they don't use them anymore. In a few months, they will be gone and become fertilizer. The manager of the shop stated, "Travelers who need to clean their body after exploring certain areas can try our facial cleaning brushes. We produce them using beech wood and soft wool. It is useful to scrub the face, neck, and forehead in a deep cleaning process. We hope that the combination of the two materials will be comfortable and safe to use."
People should treat their skin whether wet or dry. Due to this need, the shop also introduces a double-sided body brush. Just like its name, this product consists of two types of bristles. Users can use the first bristle while bathing to remove dirt on the body. The dry body brush is useful for massaging to reduce fatigue, cellulite and improve blood circulation. The manager of the shop added, "Scrubbing the back is a common problem. Our hands can't reach the entire back part. Due to this problem, our team tries to give a solution by offering a back scrubber. We produce it with a long bamboo handle to reach the back comfortably. The design is suitable for wet and dry scrubbing."
For protection and comfort, the manufacturer has also added an anti-slip jute rope. This feature keeps the handle comfortable to hold even when it is wet or soapy. The purpose of introducing these shower brushes is not only for profit but also to give an alternative for a better environment. It is hoped that the community can reduce the use of plastic tools that are not environmentally friendly. At the same time, users can still confidently use the products since they are stylish, with an aesthetic appearance.
Media Contact
Company Name: GreenLivingSHK
Contact Person: Rebecca Tang
Email: Send Email
Phone: +86-773-5680356
Address:Suite C505 Innovation Building, Information Industry Park, Chaoyang road
City: Guilin
State: GuangXi
Country: China
Website: https://greenlivinglife.com