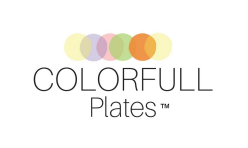 Innovative kid's tableware and lifestyle company, Colorfull Plates LLC, selected by NY NOW as the winner of the Emerging Brand Award for their range of products
Colorfull Plates, LLC has added a feather to their hat as the kid's tableware and lifestyle company recently scooped the Emerging Brand Award presented by NY NOW, the leading market for home and lifestyle products in North America. The award is organized to celebrate new brands on the rise as well as recognize the efforts of a new generation of makers and creators who have recently launched innovative product(s) that tell a compelling story across their platforms.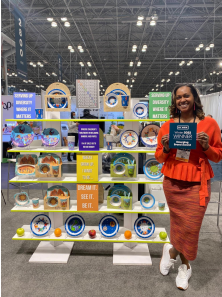 "At Colourful Plates, we are committed to creating thoughtfully designed tableware that inspires joy and conversation around the dinner table. We thank NY NOW for recognizing our efforts. We look forward to continuing to bring joy to people's lives through our products," said Robin Oloyede, founder of Colourful Plates. "We are on a mission to make the world a more creative, cultivated place, one plate at a time."
The recognition by NY NOW is a further reiteration of the commitment of the team at Colorfull Plates LLC, led by Robin Oloyede, to tell a powerful brand. The woman, a Black-owned company will undoubtedly be motivated to do more while staying on track to becoming a leading player in the home decor space.
For further information about Colorfull Plates, LLC and the diverse collection of children's tableware and lifestyle products from the award-winning company, visit – www.colorfullplates.com. Colorfull Plates, LLC can also be found across social media, including Facebook and Instagram.
Link to company media: click here.
ABOUT COLOURFUL PLATES
Colorfull Plates, LLC is a thoughtfully designed kid's tableware and lifestyle company with diverse characters that portray children seeing themselves doing things they imagine and dream to become. Founded by Robin Oloyede, the company aims to motivate children to pursue their dreams using personalized kid's products with relatable characters.
Media Contact
Company Name: Colorfull Plates, LLC
Contact Person: Robin Oloyede
Email: Send Email
Phone: +1346-291-5740
Country: United States
Website: www.colorfullplates.com