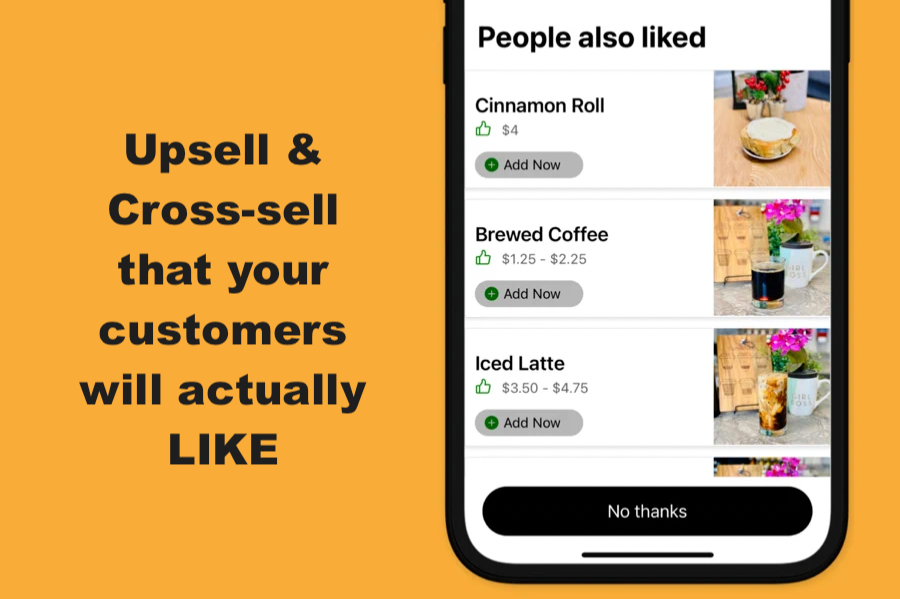 Upsell and cross-sell techniques are known to cause business growth, but food and beverage and retail businesses are failing at attempts to execute these techniques. Orda is helping businesses formulate upsell and cross-sell techniques to increase productivity and scale using AI.
Upselling and cross-selling techniques are great methods to improve customer satisfaction and business revenue. Most decision makers desire to grow their companies with upselling and cross-sell techniques, but they usually fail to execute. Ineffective upsell, weak product suite, lack of cross-selling, and a lack of an effective strategy all play a role in preventing businesses from realizing their full potential. Other reasons why upsell and cross-sell techniques fail include the time constraints in building the right upsell technique, employee training, catalog changes, and dynamic sales techniques.
Seeing the frailty of executing upsell and cross-sell strategies, New York-based Tech Company Orda announced it would utilize its decision technology to provide an even more personalized customer experience in its digital ordering platform at every customer touchpoint: web, mobile, self-ordering kiosk, SMS, email. Orda will make smart upsell recommendations based on consumers' purchase history, time of day, current restaurant traffic, and trending menu items. The decision technology can instantly suggest and display additional items to a customer's order based on their current selections.
"Our team of AI experts studied millions of restaurant transactions to come up with the perfect algorithm for our IP restaurant suggestion engine," affirmed Roy Ganor, CEO of Orda. "Helping people to better serve their customers is only available because of interdisciplinary methods created by our researchers, who are veterans of institutions such as the Yale Social Robotics Laboratory and Tel Aviv University computer science department."
Orda is a proven online and mobile app ordering platform that allows retail and food and beverage businesses to set up and roll out their upsell strategy in a matter of days rather than weeks or months. The decision logic is created in the backend for each merchant separately and according to past sales. McDonald's recently acquired a machine learning company for $300M. Orda is bringing the power of McDonald's to every brand.
The artificial intelligence used by Orda's algorithms will analyze a business's catalog and attach it to a map of categories and items linked to each other. For example, according to recent store sales, the algorithm will find the best offer when customers buy a burger without a drink. Furthermore, the upsell is trained in the background and changed automatically according to recent sales and new items added to a business's catalog. The algorithm scans sales in real-time and finds the best matches for all items. It also changes periodically, so clients do not need to update it when new items are added or removed manually.
A business's mobile app, online ordering, and self-ordering kiosks will gently suggest the new products after the cart is accepted and leave it to the customer to discover other items in the catalog.
For more information, please visit https://getorda.com/blog/posts/upsell-with-smart-engine.
Media Contact
Company Name: Orda
Contact Person: Christine Davis
Email: Send Email
Country: United States
Website: https://getorda.com/