Amidst the pandemic, the founder of We Care for Humanity (WCH), Sultana Princess Maria Amor sets her journey to Brazil to sign a Cooperation Agreement with Gruppo Nicoletti for the Amazon Save the Earth Project (ASE).
ASE is a zero-emission project, in line with the SDGs (Sustainable Development Goals) defined by the United Nations, with the aim and commitment to preserve the world's forests, a concrete action to preserve local species, guarantee stability to local populations through environmental inventory processes, quantification, qualification and certification of assets by the United Nations.
Video Link: https://www.youtube.com/embed/F7yZ9PDyqco
ASE is founded by the Gruppo Nicoletti, a global financial and legal consulting company, basing its main activities in Brazil, United Kingdom, Spain, Malta, United Arab Emirates and South Africa. The Holding that leads the Group is based in Spain.
"The Amazons Save the Earth Project arises from the need to create concrete actions for the Planet, actively preserving world's forests and providing consistent economic benefits to large Corporates and Governments following the issuance of Green Bonds certified by the Executive Partners of Gruppo Nicoletti, accredited by United Nations", explains Dr. Franco Nicoletti, CEO of ASE.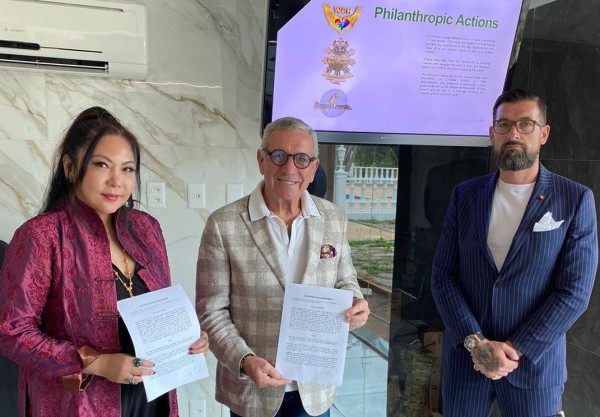 The signed cooperation agreement appoints Sultana Amor as the Global Ambassador of the project and WCH as the flagship charity organization of ASE. In addition, the contract binds WCH and Gruppo Nicoletti to promote and create global awareness for ASE. "It is our great honor to have Princess Maria Amor as our Global Ambassador, her influence around the world can help realize the success of this project", says Dr. Wellington Queiroz, head of the Queiroz Advogados Associados and one of the directors of ASE.
WCH made a stand, "Climate change affects everyone and everything in this world. One must be vigilant in fighting to protect our planet as if we are fighting for our lives. It is our human rights to live in a livable planet. That's why We Care for Humanity is holding hands with Gruppo Nicoletti to save the Amazon which is a critical solution in saving the earth. The Amazon Save the Earth project puts new directions in Climate Action to fight deforestation and preserve biodiversity. I take great pride being the Global Ambassador of this project and to see to it that we achieve our ultimate goal to save the earth. ", spoken by the Sultana of Sultanate of Maguindanao.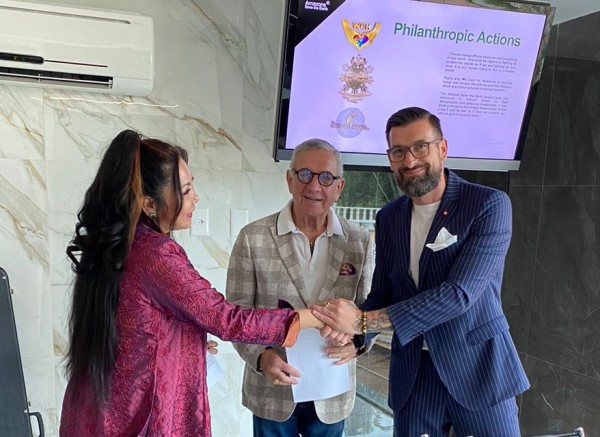 Both Maria Amor and Dr. Franco Nicoletti serves in the OSJ Knight of Malta including Cavalier Victor Franscella, facilitator at ASE and Director at Gruppo Nicoletti. "We are extremely happy with this collaboration with We Care for Humanity whose global goals are in line with Gruppo Nicoletti and the OSJ Knights of Malta. These three giant organizations are very committed to make a huge impact in saving the environment.", proudly said by Cav. Franscella.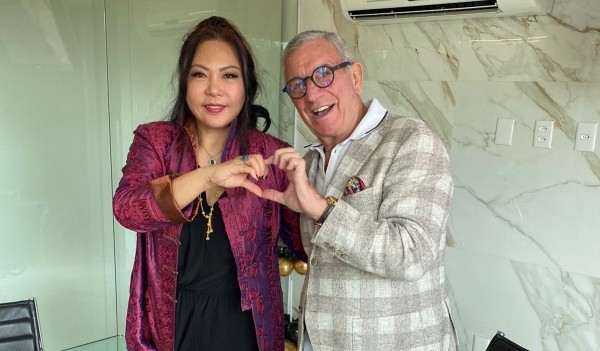 *We Care for Humanity is an internationally recognized Non-Profit organization dealing mainly with current global issues and focusing on United Nations Sustainable Development Goals, whose mission is to promote universal humanitarianism.
Media Contact
Company Name: WE CARE FOR HUMANITY
Contact Person: WCH Admin
Email: Send Email
Phone: 8185145756
Country: United States
Website: http://www.wecareforhumanity.org