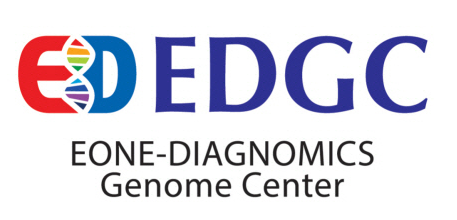 The only one Korea "K-Cancer Moonshot" Cancer pattern methylation liquid biopsy.
EONE-DIAGNOMICS Genome Center (hereafter referred to as EDGC), announced on the 25th that it presented its research results at the 29th International Molecular & Precision Med (TRI-CON 2022) held in San Diego, USA until the 23rd and received favorable reviews from conference officials and foreign press.
The Liquid biopsy (OncoCatch) developed by EDGC is a high-precision medical innovation technology that detects cancer cell-derived circulating cell DNA (ctDNA) present in trace amounts among cell-free DNA (cfDNA) in the blood to screening very early cancer. It is attracting attention as the best way to conquer cancer, the leading cause of death.
In particular, 'OncoCatch' is a multi-cancer early screening technology that selectively cuts only the demethylated portion using a methylation-sensitive restriction enzyme as MRE-seq, and finds 10 major cancers and locations such as lung cancer and colon cancer with only 10ml blood tests.
In addition, by applying artificial intelligence (AI) such as deep learning, screening accuracy (AUC, area under the curve) has raised the technology to a high level of 0.98. The closer the curved area is to 1, the more accurate the prediction is.
OncoCatch can be applied to the entire cycle of cancer screen and treatment, including early screening of cancer, observation (monitoring) of cancer recurrence and metastasis, and companion screening. Furthermore, it analyzes the acquired somatic mutation that causes cancer and the tissue and cancer-specific form of cfDNA to inform the location of the tumor.
GenomeWeb, a world-class life science journal, introduces this as the world's best next-generation genome analysis early cancer screening technology and evaluated that it would create a new trend of early cancer screening by replacing existing tests with companies that analyze CNV (Copy Number Variants) and protein.
Currently, OncoCatch shows more than 90% sensitivity and specificity for lung cancer, breast cancer, and colorectal cancer. EDGC is conducting domestic and international research to increase the sensitivity and specificity of the screening rate for cancer and other cancers in the top 10 to more than 90%.
Min-Seob Lee, the CEO of EDGC, said that "Through liquid biopsy research results and original technology patents, we have gained a foothold to preoccupy the early cancer screening market" and "We expect early cancer screening service sales in the U.S. this year."
For more information about EDGC, visit https://www.edgc.com/eng/.
Media Contact
Company Name: EDGC, Inc
Contact Person: Shang-Cheol Shin
Email: Send Email
Phone: +1-800-605-8422
Address:5795 Kearny Villa Rd.
City: San Diego
State: CA, 92123
Country: United States
Website: www.edgc.com/eng/