The British entrepreneur joins the team at UA92 for their HOPE event to change the narrative around student mental health.
UA92, the academic institution based in Manchester, is hosting a special event to celebrate University Mental Health Day on the 3rd of March 2022. The event is entitled HOPE, standing for Helping Others, Promoting Empathy. As an event, it aims to bring together the education community to prioritise mental health for students, educators, and colleagues in the workplace, with the ambition to support everyone to create ongoing and transformative change to the future of student mental health.
Joining Chambers as guest speakers at the event will be Daniel Wilsher, the founder of Damaged Good Co, and Esther Koch, the spoken word poet. There will also be stories shared by UA92 employees and students, and how the university is addressing wellbeing challenges during these turbulent times. There will also be a mental health marketplace, with companies showcasing how they can support businesses, communities and individuals.
This isn't the first visit to UA92 for Chambers, as he recorded a special podcast episode with Abz for Black History Month and has been party to the institution's range of events that have continually focused on student mental health and wellbeing.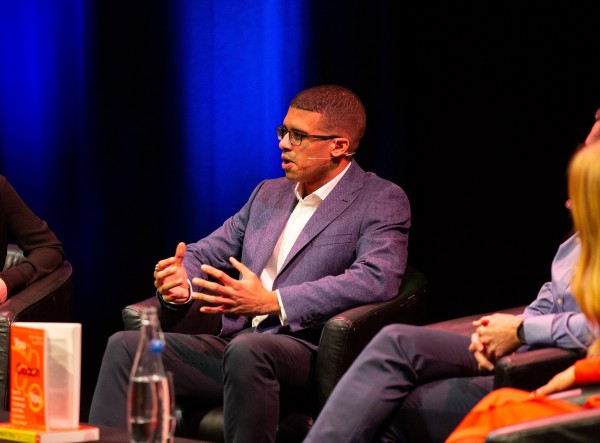 On being selected to speak at the event, Lee Chambers said, "Mental health and wellbeing is a significant passion of mine, and a large part of this is due to my own lived experience. My own difficulties at university ended up with me dropping out, but if I had access to the support that UA92 offers, I might have been less impacted and managed to continue. This experience has made me see student health as a priority, and it is a privilege to be part of an event that promotes this for the next generation. I'd like to thank UA92 for creating the platform and being a leader in showcasing wellbeing provision in education."
The event is free to attend and will be taking place at UA92's campus in Old Trafford, and tickets are available on Eventbrite.
Media Contact
Company Name: Press Release UK
Contact Person: Media Relations
Email: Send Email
Phone: 01772 846144
City: Preston
State: Lancashire
Country: United Kingdom
Website: https://www.yahoo.com/entertainment/russia-invading-ukraine-coping-with-anxiety-153603715.html