Black Boy Anxiety, the Wounded Healer is a book that presents the personal experience of Dr. Frederick Dare Brockington with trauma and anxiety.
Black Boy Anxiety, the wounded healer is the latest book by the author Dr. Frederick Dare Brockington that presents his personal experience with trauma and anxiety. The book will be published by Savvy Book Marketing in April 2022.
This compelling story is a "must-read" for anyone, but especially Black and Brown people, Therapists, Social Workers, burn victims/survivors, or anyone dealing with or working with individuals suffering from anxiety.
When Frederick Brockington suffered a burn trauma at the age of 2 years old he never thought that he would spend the rest of his life struggling with a mental health issue called anxiety. Slowly, Frederick learned about mental health and has documented his journey to help others with their mental health.
But the hardest task was yet to come. Once Frederick survived the burn trauma, he was faced with verbal abuse from his brother which contributed to more anxiety, and he would spend the rest of his life trying to fight anxiety.
Talking to the media Ph.D. and National Certified Therapist and Life Coach, Dr. Frederick Dare Brockington was quoted as saying "Black men, have you ever experienced the need to be perfect? A conflict with who you are compared to what you are? A feeling of panic, fear, anxiousness, loss of control, not feeling like yourself, and you could not explain it? You may have thought that you had everything under control in your life, and then suddenly, things changed." He further added "My burn experience and its impact on my body were always present in my mind. It provoked my anxiety. The scars stared at me every day after I would take a shower."
Frederick Dare Brockington was born in Hampton, Virginia. After graduating high school, he relocated to Atlanta, Georgia. In Georgia, he received his Bachelor, Masters, and Doctorate in Mental Health Studies. His first published work was his dissertation entitled the lived experiences of African American lesbian and gay individuals who left a non-accept Black church for an accepting church.
"No other book I know explores mental health issues from a Black Boy's perspective like Black Boy Anxiety," said James Golden.
For further information or speaking engagements, one can reach out to Dr. Brockington at email drdarebrockington@gmail.com or call: (770)896-4226.
For updates follow him on Facebook @fbrockington, TikTok @drdareshow and subscribe his Youtube channel https://www.youtube.com/channel/UCCZn3SYkpzpoVVgj69O_-gw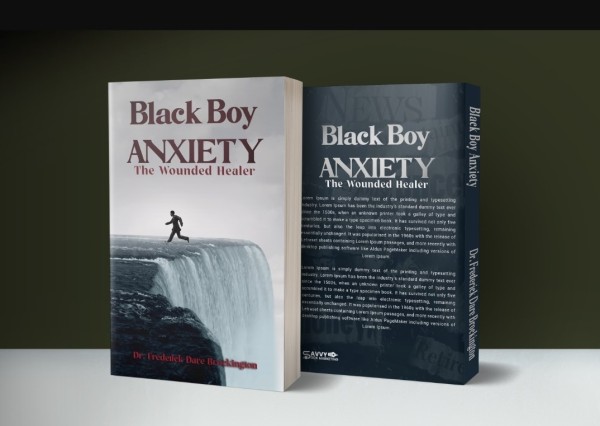 Media Contact
Company Name: Dare Holistic Services
Contact Person: Dr. Frederick Dare Brockington
Email: Send Email
Phone: (770)896-4226
Country: United States
Website: www.facebook.com/fbrockington