Providing sufficient information on how to save and invest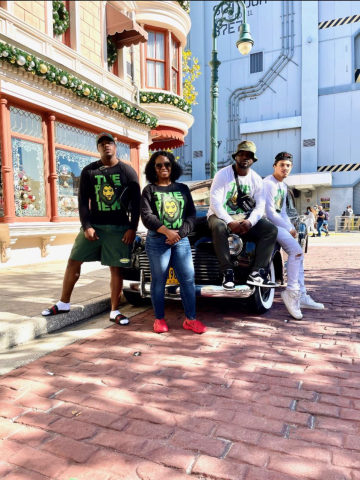 Paid Review is thrilled to announce its platform designed to provide users with the right information on digital currency and its application for financial benefits. Established by four expert financial advisors, namely, Aaron Kittrell, Derrick Kittrell, Morganne Payne, and Jarin Chavis, Paid Review equips people with effective tips on how to invest their savings and make more money digitally. The company is highly committed to helping people recover from the financial breakdown they experienced as a result of the pandemic.
The company understands that cryptocurrency is dominating the world, and the digital industry is considered a great investment. In this regard, many people try out different means to take their finances into their hands. Clouded by the compulsion to make more money, they take on risky investments without a proper knowledge of how investments work. This has led to huge losses, leading to emotional trauma. In this new era of investing, one needs to be financially intelligent to stay afloat. This is why Paid Review was established to educate people on the strategies and techniques required to keep them at the top of their finances. The company accomplishes its ultimate goal by increasing the accessibility of financial information to the public, especially the underprivileged.
Paid Review started with Aaron Kittrell, widely known for creating effective trading strategies and strong entry points for his investments. Using his social media platforms to reveal his expertise and professionalism in his business ventures, including cryptocurrency, real estate, and other investment sectors, he educates people on the best investments to start. He has been able to grow his business portfolio to over six figures and help people succeed in the area of their finances. His impacts and achievements led him to a major television acting role. Derrick Kittrell is known for his trading expertise in both day and overnight trading. He commits to training college students and athletes on trading, blockchain technology, digital real estate, NFTs, and more. By investing early in cryptocurrency, meme DeFi tokens & stocks, he has been able to gain a fortune.
Morganne Payne is also known for identifying profitable investment opportunities. Having studied the market for a few years, she created a platform to let other females know that investment is not exclusive to men. As a mother to her son Buxton Kittrell, she empowers women to generate income using their phones even while staying at home. She has a platform where she teaches women how to trade penny stocks through multiple sessions for free. As the youngest of the group, Jarin Chavis is known for his expertise in blockchain technology. Aged 20, he delved into the world of cryptocurrency in late 2019. He formed a business module using blockchain technology, generating over $30,000 in 3 months. Jarin has successfully managed Paid Review's technical and customer relations since its launch.
"Paid Review stands to be quite unique in its approach as it is both an organization as well as a set of extremely different people with completely independent goals in life who have come together simply to make this venture a success. Given their individual areas of talent and a shared determination to do the best, Paid Review has been putting out quality information since its origin and a goal to be one step ahead of the curve is no longer something unattainable. So, if you are someone struggling to attain proper information about digital currency and how to use them for your financial benefit Paid Review might just be the place for you. Join the community today and become one of the thousands who have now discovered a new family with Paid Review. The group aims to be "one step ahead of the curve" as the world becomes increasingly virtual," said the company's spokesperson.
Media Contact
Company Name: Paid Review
Email: Send Email
Country: United States
Website: paidreview.com