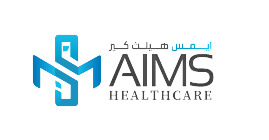 Leading Dubai-based providers of first-rate home healthcare services, Aims Healthcare announces the addition of new solutions to their offerings to serve better across the region.
The team at Aims Healthcare is staying true to its goal of providing premium quality home healthcare and doctor-on-call services to clients across Dubai as the service provider continues to expand its offerings to accommodate the diverse needs of more clients. In a related development, Aims Healthcare offers lab tests, Skilled Nursing Care, Physiotherapy as well as PCR tests without requiring patients to leave the comfort of their homes.
The healthcare industry has witnessed a series of evolution over the years, and the Covid-19 pandemic has further unveiled several hitherto hidden opportunities to service providers. One of the major challenges faced by millions of people across the globe is accessing quality healthcare services. The situation is not particularly different in Dubai, which is where Aims Healthcare has been particularly helpful in recent times by bringing premium healthcare services to the doorstep of clients.
Aims Healthcare offers doctor on call Dubai service to clients, ensuring that patients receive quality attention, regardless of the time of the day. The service provider has a team of highly qualified, professionally trained, and licensed medical specialists guaranteed to be at patients' doorstep within 30 to 45 minutes.
There is also the lab test at home Dubai service designed to save patients long hours of waiting in queues, with DHA-certified nurses collecting samples and running different types of tests as necessary. The categories of tests include the Allergy Test, Anemia Test, Diabetes Test, Complete Blood Count, Cholesterol Test, and a host of others.
Aims Healthcare also offers PCR tests at home Dubai, with an instant appointment for sample collection between 30 and 60 minutes. The 3-step process saves patients the stress of visiting a lab as well as prevents the possible spread of the virus.
For further information about Aims Healthcare and the plethora of services offered, visit – https://aimshealthcare.ae/.
+971 800 AIMS (2467)
+971 505 436 505
Media Contact
Company Name: Aims Healthcare
Contact Person: Media Relations
Email: Send Email
Country: United Arab Emirates
Website: https://aimshealthcare.ae/