The prayer rug is usually used by Muslim communities around the world as a facility for worship, also suitable as a beautiful souvenir for the family.
Sajadah or prayer rug becomes something essential for Muslims when they are praying. They cannot just pray directly on the floor since they need to make it clean before they start their prayer or sholat. There are many kinds of prayer rug that can be picked, and prayer rug (sajadah sandar) is one of them. This is one of the latest innovation of prayer rugs for Moslems. It was introduced for the first time some moments ago and it was dedicated for elderly who already had problems when they had to pray. When they had to sit down, it may not be easy for them and that is why the rug is designed to give supports on the back. This allowed the elderly to sit comfortably. Now, the innovation is spread widely and it is not only limited to the elderly people. Women Moslems are also interested to get the sajadah sandar as their rug since it is proven that they are able to find comfort when they pray and when they have to read the Qur'an.
Fabric Quality of Prayer Rug (Sajadah Sandar)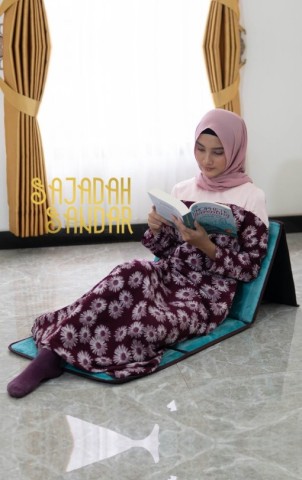 In this case, there is nice supplier for the sajadah sandar. The rug has good quality since it is made of velvet fabric. This provides real comfort for Moslems when they want to pray. It is soft enough to touch their skin. The velvet is only the top side of the rug. Then, the lower part that touch the floor uses the synthetic leather. The choice of material allows the rug to keep the steady position. It will not move easily when the Moslem uses it for prayer. The combination of material provides comfort so it makes them able to pray well. Then, the support is made of sturdy wood. The wood is strong enough so it will be able to handle the weight up to 1.2kg. There is also stand that can be adjusted to set the degree of the support. Although it has velvet, synthetic leather, and wooden support, it is not too heavy. The whole weight is less than two kilograms so it is very convenient to bring. It is portable and it already comes with the bag. Related to the bag, it is possible to make special order where the name can be printed on the bag and it is only available for the prayer rug pre-order.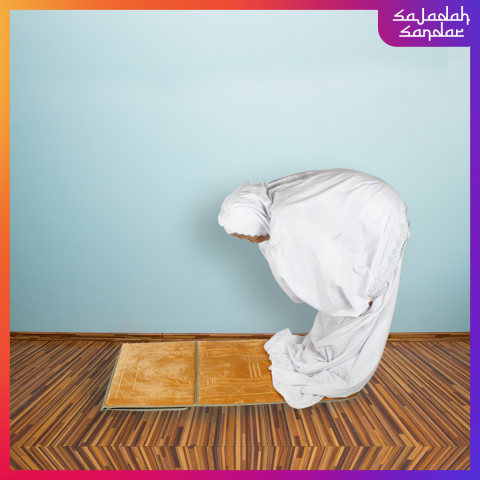 Then, it is easy to wash. The whole materials do not make it difficult in case people want to clean it. Even when they do not know how to clean and wash it, there is already instructions and steps to do it. It will not be big problems to handle. The velvet and synthetic leather is sturdy and durable so water will not ruin its quality. Moreover, it is prayer rug so it should always be clean and it is compulsory to wash it regularly. That is why the materials are designed so it is easy to wash and there is guideline to do it. Since it is quite special design of prayer rug, it is wise to have additional instruction to clean it well.
Various Color Options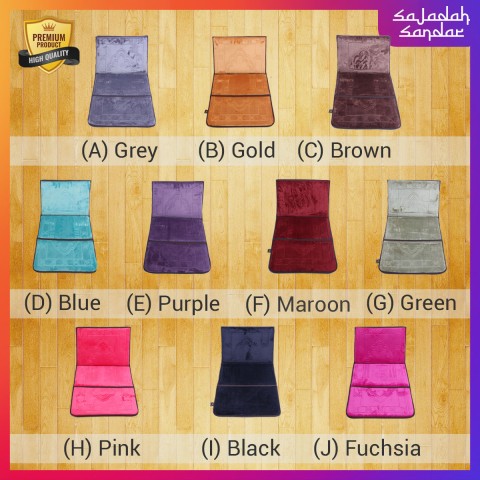 As for the color, there are many options of colors. It is no longer limited to to the elderly people. Everyone can have the prayer rug. The colors are great for kids, teenagers, and even adults. Many options of colors can be picked. For the neutral color that may be suitable for all ages, there are gold, grey, black, and brown. For the kids and teenagers, there are pink, fuchsia, maroon, blue, and even purple. These give options for any Moslems who want to purchase the prayer rug. With the sajadah sandar, praying and reading the Qur'an will be more comfortable than before.
When you want to order a prayer mat according to our information above, you can visit their website and order it through the hotline number provided.
Media Contact
Company Name: Sajadah Sandar
Contact Person: Sir Ari
Email: Send Email
City: Sidoarjo
State: East Java
Country: Indonesia
Website: https://harrgasajadah.blogspot.com