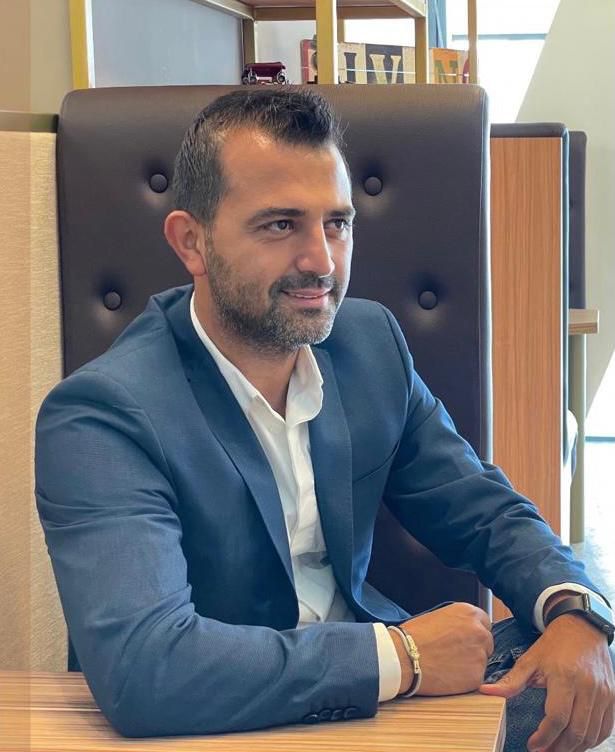 "Robert Chaar, International floral designer and stylist of luxury weddings behind the distinguished Casa de Flora"
There are plenty of things that guests will remember about the big/wedding day: from the gorgeous wedding dress to the tearjerker vows, and lively wedding band. But it's the flowers—from the blooms that line the aisle you'll walk down at your ceremony to the bouquet you'll toss at the end of the night—that truly set the scene and for every detail planned during the wedding.
Fortunately, one can find some pretty top-notch floral talent and wedding designer in one company that combines both services. Yes! It's Casa de Flora.
Stemming from several generations of florists and floral designers, Robert Chaar has set out to preserve the ongoing familial legacy, spanning across several descendants of the Chaar family, by establishing Casa del Flora, which has become a leading wedding and floral design company all over the world, by exhibiting the uniqueness of their motifs and through an unparalleled sense of style, with arrangements curated to the finest of details, providing both elegant and refined luxury arrangements to weddings, guaranteed to leave the guests in awe.
Having gained distinction through time, they now even go on to host seminars and workshops, in Lebanon and abroad, on the various methods and approaches to design, style, and implementation of motifs and arrangements, spreading their knowledge and expertise to the various individuals and businesses looking to further ameliorate the caliber of their work. At his full-service floral-design shop all over the world, Robert Chaar creates beautifully wild arrangements packed with color, greenery, and plenty of personalities. And never to miss up, Casa de Flora was chosen by royal families to plan their weddings with their creative and outstanding designs.
The company's arrangements—from floral archways straight out of an enchanted garden to dreamy, free-flowing bouquets—are total eye-candy. The beauty of the mixture which Casa De Flora creates has caught the attention of thousands of people out there who were not only urged to follow the company's page but also to become its clients.
With the certainty of delivering an unforgettable and unique experience, with outstanding designs and motifs curated to the finest detail, that will ensure a magical and memorable evening, Casa del Flora certainly merits its reputation, as one of the best Floral designers and wedding designers in the market.
In brief, with Casa de Flora's miraculous touch, every couple's dream will definitely come true.
Media Contact
Company Name: KOSAWADA AGENCY
Contact Person: Jinan Fahes
Email: Send Email
Phone: 0097470715766
Country: United States
Website: www.kosawadapanel.com