Experienced real estate professional and managing broker of Property Up, John Herman, recognized as one of the top realtors in the Northwest Suburbs of Chicago with the Sales Achievement Award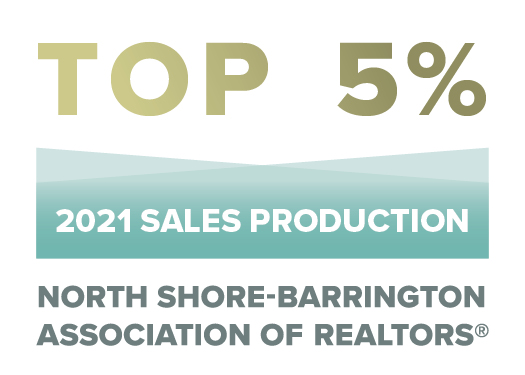 John Herman recently added another feather to his well-decorated hat as a realtor receiving this sales achievement award. John has been recognized as one of Trulia's top 1% Realtors, receiving the Five Star Professional Top Producer Award 10 years in a row and still going! The feat reiterates the creativity of the Property Up team, especially in delivering innovative digital marketing solutions to all of his clients.
"We pride ourselves on being part of the 1% of Real Estate Agencies that utilize Digital marketing the right way to ensure all of our clients receive top dollar for their properties. We also have a fast response; we answer calls, emails and text in a very timely manner. We have a powerful digital marketing program that extensively markets property way beyond MLS." – John Herman, managing broker of Property Up.
The global real estate market continues to evolve, with the emergence of different stakeholders as well as tech-driven solutions helping to drive the industry. One of the major challenges faced by stakeholders in the market – buyers and sellers, is accessing quality real estate solutions to meet their diverse needs. However, the team at Property Up has seemingly mastered the art of connecting with clients through innovative marketing solutions, a claim substantiated by the Sales Achievement Award received by John Herman.
Property Up is a new generation real estate brokerage that leverages the unique combination of new technology and concierge services to deliver the best possible experience to buyers and sellers. The goal is to help clients achieve success in investments and homeownership. Property Up services buyers and sellers of real estate in the Northwest Suburbs of Chicago, meeting the needs of all sellers and also including specific sellers such as sellers that are underwater (upside down in their mortgage), seller financing, lease to sell properties, rent to own and other creative real estate solutions.
John Herman has been providing superior service to clients in the Chicagoland area since beginning his real estate career in 2002. He has a bachelor's degree, a Master's Degree, an Accredited Home Buyer Representative Certification as well as a Real Estate Negotiation Expert Certification. The published author of multiple real estate books that have helped buyers and sellers to navigate the real estate market has received several accolades over the years. John has been recognized for 10 years in a row to be among the top 1% of the Realtor population in Illinois (approximately 700 out of the 42,000 Realtors in Illinois), based on customer satisfaction.
For further information about Property Up and the range of real estate solutions offered, visit – https://propertyup.com/. Property Up also has a growing online community across social media, including Facebook and LinkedIn.
Media Contact
Company Name: PropertyUp Inc
Contact Person: John Herman
Email: Send Email
Phone: +1 847-847-4711
Country: United States
Website: https://propertyup.com