Award-winning producer and author, King Cas Ajani, announces plans to release a new book titled "Stories Boys Don't Like To Tell," where he narrates the ordeal of black men and the battle with masculinity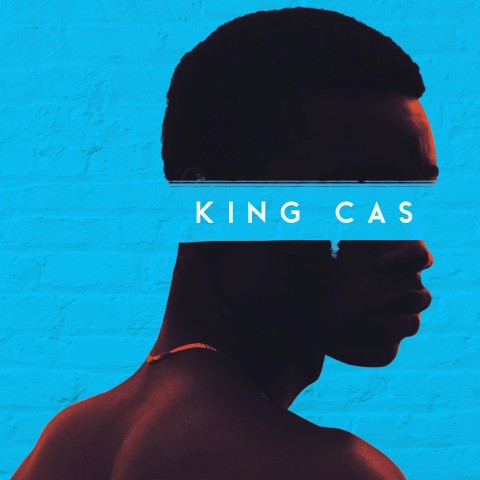 King Cas Ajani is known for his works as a producer, songwriter, and artist and he recently took his advocacy for young people's emotional wellbeing a notch higher with the upcoming release of Stories Boys Don't Like To Tell. The book offers a unique perspective into the subjects of masculinity, manhood, growing up, trauma, and similar concepts, as King Cas shares his personal experience with readers.
"I don't believe that this book would make any sense if I didn't share aspects of my own journey. It wasn't until after I experienced deep compounded trauma at the dawn of 2017 that I realised that I had experienced a continuous 20-year period of emotional and mental unrest. Like most men I walked into manhood having learned how to cope, to endure, grin and bear – smile for the cameras as it were." – King Cas Ajani.
There is a popular African saying that "to be a man is not a day's job," an adage that reiterates the pressure society often puts on the masculine folks. Unfortunately, there are not enough resources that talk about the vulnerability of men, especially as they are often considered the stronger and seemingly less emotional gender. However, King Cas is looking to explore the concept by sharing "series of stories that are grossly commonplace but seldom discussed; so prepare to be compelled by 100% authenticity, vulnerability at its most vulnerable and truth at its truest."
The goal of the author is to help people heal and break the toxic circuitous culture that has become unsustainable in recent times. The anonymous contributors have attested that while the process took a toll on their emotions, it has also helped to find closure and growth. In a related development, there are plans to adopt the story into a play, with King Cas Ajani (33) and his protégé Ellis Witter (21) as co-writers.
Stories Boys Don't Like To Tell will be officially launched in May 2022 as part of the cause to change the narrative around masculinity.
About King Cas
King Cas Ajani is an artist, producer, author, director, songwriter, youth mentor and advocate for young people's emotional wellbeing. Raised in South London, the Zimbabwean born creative released a powerful short film called "What Happened to Karen?" in 2020. The work hit 100k views on YouTube after just 7days and subsequently won the UK Entertainment Awards 2021 in the "Best Short Film Category".
Media Contact
Company Name: Symphony Park
Contact Person: Dumisani Moyo
Email: Send Email
Phone: +447341931185
Country: United Kingdom
Website: https://instagram.com/ajanikingdom?utm_medium=copy_link